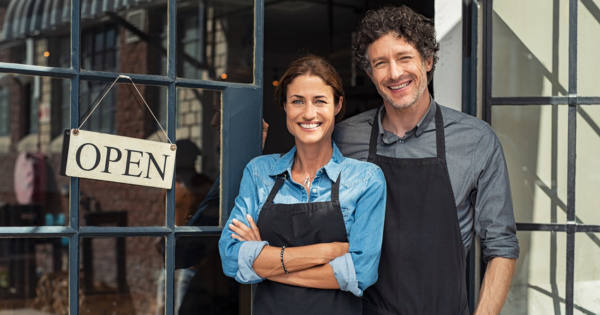 No matter what kind of business you run, there are always security threats that you will be sure to face. These threats can come in several shapes and sizes, but as a small business owner, they are all something you should take seriously.
If you are a small business owner in Colorado, here are five threats you should take precautions against.
1. Install a Video Surveillance System
A video surveillance system can help to protect your business from several threats. If you are a retail business, it can help you monitor product theft and shoplifting from both shoppers or employees.
Cameras on the outside of your business can help you monitor what is happening with your business where you aren't typically able to have eyes at all times. This will ensure that your employees' and customers' personal property, including their cars and everything in them, remains safe as well. This is especially important considering, every 41 seconds, one motor vehicle theft is reported in the United States. These cameras will also make employees and customers feel safer when leaving your business, especially when it is dark or late.
2. Hire the Best IT Professionals
According to the FBI, Cybercrimes have increased 300% since the beginning of the COVID-19 pandemic in the United States. That means, for all small business owners, it is essential to take precautions against the wide variety of internet crimes that can infiltrate your organization, be it phishing crimes, email fraud, ransomware attacks, cyber extortion, and data theft.
To protect your business and your online channels, it helps to hire the best IT professionals. For some organizations, that may mean hiring full-time IT employees. For others, especially smaller businesses, that means working with vendors who can provide you the IT security support you need. These professionals will put into place safeguards and protocols that will help make your business safer.
Even hiring a consultant or consulting agency can help — preferably one who could help with a SOC 2 report if your business handles customers' data.
3. Maintain a Strong Firewall and Passwords
A firewall monitors incoming and outgoing traffic on your network and permits or blocks it based on a set of security rules you can help to define. A strong firewall will help to protect your business from cyberattacks and will help keep out any unwanted and accidental scams.
Passwords are also an important part of cyber infiltration. Creating a strong password, for both yourself and your team, is essential to keeping access to your network safe. These strong passwords should be used on everything from emails accounts to your company's white label SEO tool to your project management systems. At the same time, you should create rules around these passwords, like how often they should be updated and where and how they should be stored.
4. Provide Appropriate Training Company-Wide
Once you have hired talented IT professionals to help you protect your business, you need to train the rest of your team on their role in protecting your business. This means educating them on the IT protocols you have put into place, like how to spot phishing scams, the proper way to deal with customer data, and, of course, how to create a strong password and how often to update it.
However, security training doesn't end there. If you are a retailer, for example, you will need to educate your team on how to spot shoplifters and what the best — and safest — way to deal with these individuals are. This training will not only help to keep your business safe but also your customers and your employees.
5. Always Keep Company Information Private
Most organizations produce a lot of data and intelligence. For example, each day, 60% of marketers create at least one piece of content. No business owner wants that data in the hands of competitors or anyone who can pose a threat.
Unfortunately, one of the biggest threats to any organization is the people that work for you. Whether it happens on purpose or unintentionally, they can let out important secrets or share customer data that could threaten the safety of your business. That is why it is important to have rules officially outlined in a company handbook about how data should be handled as well as company strategies.
Your small business in Colorado needs to be well-protected from both in-person and technological security threats. Consider these tips as you enhance your company and its security.