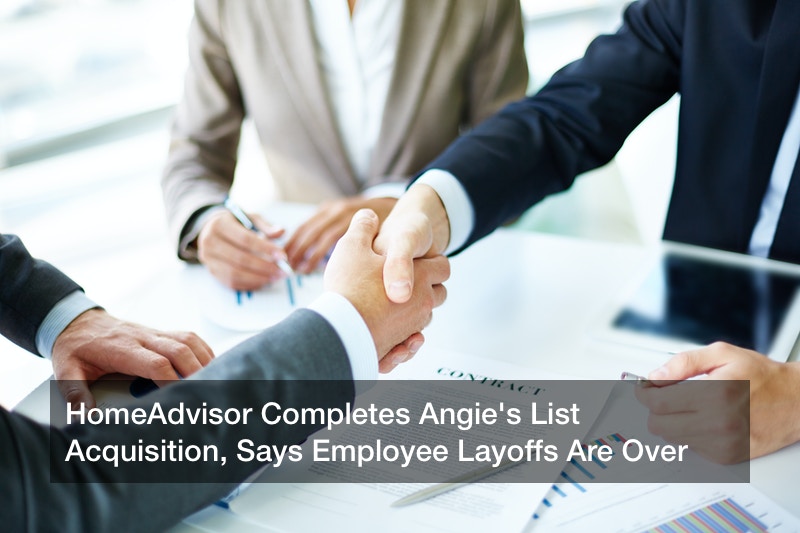 After months of uncertainty, HomeAdvisor's $500 million acquisition of popular business ratings company Angie's List is finally complete. The two companies have actually merged as ANGI Homeservices and went public on the Nasdaq exchange earlier this month, becoming Colorado's latest public company.
But even though HomeAdvisor's staff subsequently grew by 33% due to the deal, Angie's List employees haven't fared quite as well. Between January 31 and September 29 of this year, around 550 employees have either been laid off or have voluntarily left Angie's List. Although 57% of organizations view employee retention as a problem, it's clear that the newly merged organization would rather have fewer Angie's List workers among their ranks. As of September, ANGI Homeservices Inc. had plans to lay off another 230 Angie's List employees. The deluge of former Angie's List employees has even caught the attention of local recruiters, particularly those in the tech industry, who have noticed a dramatic increase in applicants who have Angie's List on their resumes.
However, some experts say that Angie's List was struggling even before the merger went through. Some employees chose to leave directly due to the company's decision to sell itself, but others became casualties of the company's inability to grow over the last year. When the company went public in 2011, it experienced revenue growth rates in the double digits; however, this growth slowed down drastically in 2015 and actually went into the negatives in 2016. But even though the company was struggling, it was still more of a household name than HomeAdvisor, a fact that HomeAdvisor's CEO (and now, CEO of ANGI Homeservices) can help leverage their new brand.
The two companies are actually fairly similar, as their missions are to connect homeowners with companies that provide home services, such as plumbers, painters, and landscapers. Since landscaping can increase a home's resale value by 14%, companies can help would-be sellers and long-term homeowners make their property a more functional and attractive place to be. They do have different business models, though: HomeAdvisor allows web users to browse their Rolodex of service companies, and these companies pay HomeAdvisor for the chance to connect with homeowners who request work they can perform. Angie's List, on the other hand, didn't used to allow service companies to pay for their guide listings. The company initially had the consumers pay the membership fee to access their reviews. However, Angie's List nixed the membership fee last year and instead charged service companies an advertising fee to promote themselves.
Now, it seems like the companies will also be merging their business strategies. According to HomeAdvisor, nearly 90% of Angie's List website visitors leave due to the registration page. Since the two services will remain separate entities on the internet (for now, at least), CEO Chris Terrill is optimistic the merged company can reroute those who abandon the Angie's List site through HomeAdvisor's matching service.
In a report, MKM Partners senior analyst Rob Sanderson explained, "We think HomeAdvisor has a better business model and has executed far better while [Angie's List] has built a stronger consumer brand and higher quality pool of service providers. This combination makes sense in our view."
Terrill has said that the layoffs are done and now wants to focus on all the good the company can do together.
"What's really exciting for everyone at Angie's List and HomeAdvisor and what should be exciting in Colorado, is Denver is becoming the undisputed leader of home services," he told IndyStar. "Having another publicly traded company here, it's validation that Denver is on the map and the place to be for technology and innovation."