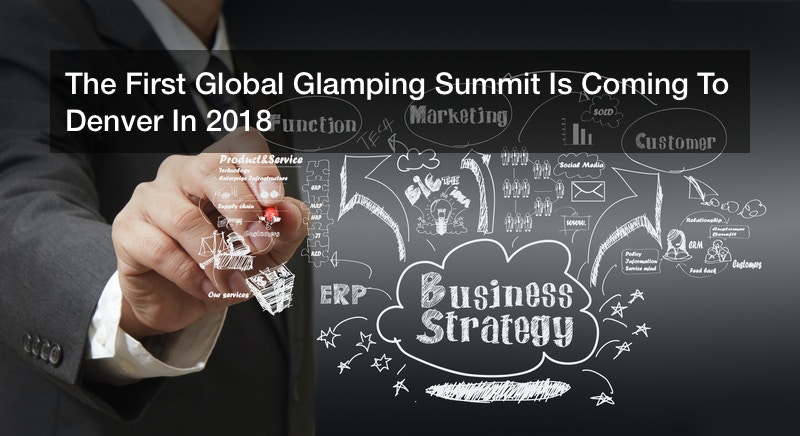 Colorodo's outdoor business owners likely have next year's goals on the mind. But before you start your plans, what about moving in a more luxurious direction?
Glamping, perhaps?
Swan Events, hosts of the UK's The Glamping Show, recently announced the first ever Global Glamping Summit, which is scheduled for April 24-25, 2018 in Denver. According to a press release, Swan Events will be partnering with Glamping Hub, Inspired Camping, and Glamping Business to bring the latest and greatest of glamping to the U.S.
"Glamping has taken the tourism industry by storm and fundamentally changed the way that travelers perceive outdoor accommodation," Swan Events wrote in the press release. "It has created new markets, attracted new demographics and spawned new business models, offering the potential for diversification and new profit streams."
The event is targeted at current glamping operators and those interested in entering the market. According to the event website, guests can expect to learn about industry developments, network with glamping innovators, learn about glamping laws and regulations, and get creative about creating more original glamping experiences.
A recent survey found that 47% of campers cited the joy of camping itself as their biggest motivation for engaging in the activity. But some campers just want a little more glitz. This is where glamping, short for "glam camping," finds its ideal demographic.
Much of this demographic lives in Europe. While the United States accounts for 49.7% of the private jet market and Europe makes up 20.8%, countries across the pond were the pioneers of this other luxury. Glamping has reached the mainstream through European music festivals and other forms of outdoor recreation. In a statement to BusinessDen, head of Glamping Hub Ruben Martinez said that he is expecting about 5,000 attendees at the event, many of which will be coming from Europe.
"This will be the first one within the U.S," he said. "But 30 percent [of attendees] will be coming from abroad…They want to get into the glamping game within the U.S."
BusinessDen reports that Martinez started GlampingHub in Seville, Spain in 2012 and expanded into the U.S. later this year. the site had 8,000 property listings in April, and that number jumped to 15,000 in September. Martinez's goal is to boost this to 40,000 by May of 2018. His biggest targets? California, New York, Texas, and of course, Colorado.
"We find a lot of operators here in Colorado don't just want to stay at a cabin," he said.
While the average person in Colorodo can't afford to be part of the 3% of U.S. households who own a vacation timeshare, many would like a taste at a more luxurious camping experience. For those interested in potentially diving into this experience, and bringing outdoor glamour to the U.S., you can register your interest on the summit's website.