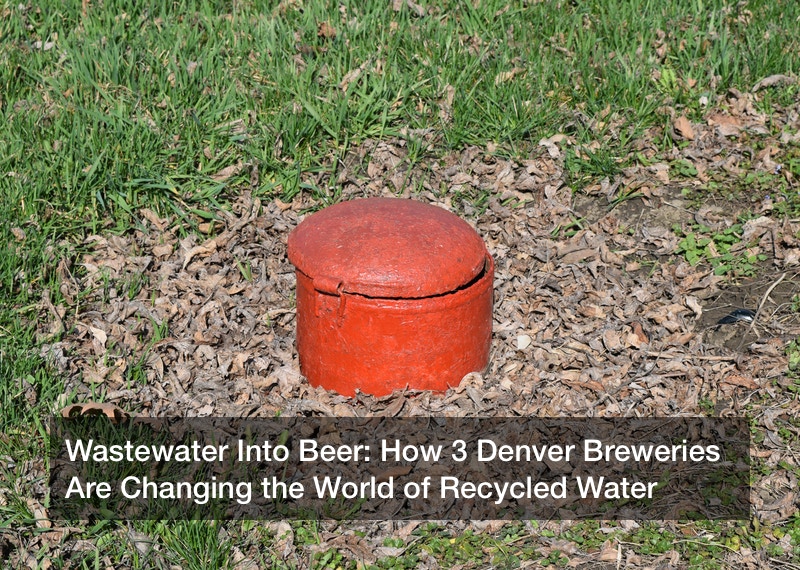 CH2M, a Colorado-based engineering firm, is changing the world of sustainable water reuse technology. Three Colorado breweries, Lone Tree Brewing Company, Lost Highway Brewing Company, and 105 West Brewing Company, will produce beer using recycled wastewater.
The water being used in the breweries is produced by a mobile advanced water treatment plant that was created by CH2M along with Pima County, Arizona. According to CH2M, the water is pumped into a trailer to be purified using a "multi-barrier purification process including ultra-filtration, reverse osmosis, ultraviolet disinfection with advanced oxidation, activated carbon filtration and chlorine disinfection."
This process transforms the wastewater into safe drinking water. Every day in the United States, wastewater treatment facilities process about 34 billion gallons of wastewater.
Additional facts about recycling water include:
A 2012 study found that with treated wastewater, U.S. coastal cities could increase their water supply by 27%
Florida is the leading state to reuse water
Across the U.S., a total of less than three-tenths of 1% of water use involved recycling
Between 60% and 65% of the water that goes down the drain in a home has the possibility of being reused, according the the University of Arizona's Water Resources Research Center
"Water is definitely a strained resource everywhere, including Colorado," said CH2M water reuse technologist, Jason Assouline.
CH2M was named the Stockholm Industry Award Winner in 2015 for recreating the practice and perception of wastewater. The organization challenged the idea that just because water has already been used, doesn't mean it can't be reused.
CH2M currently leads the professional services industry in creating sustainable solutions to benefit society. Additionally, they provide consulting, designing, and engineering services.
In a statement, Tina Pachorek, CEO of Lost Highway Brewing Company, said, "On average, it takes 60 ounces of water to brew just 12-ounces of beer, something our customers probably don't realize when they reach for that beer bottle. With water under increasing demand, we want to do our part to build a sustainable future, and that's why we excitedly accepted this opportunity with CH2M."
At the ReuseFest on October 13th, guests will have the opportunity to taste the beers brewed using the recycled water and to tour the treatment trailer.