Hail Season Prompts Warnings About Roofing Scammers
2 min read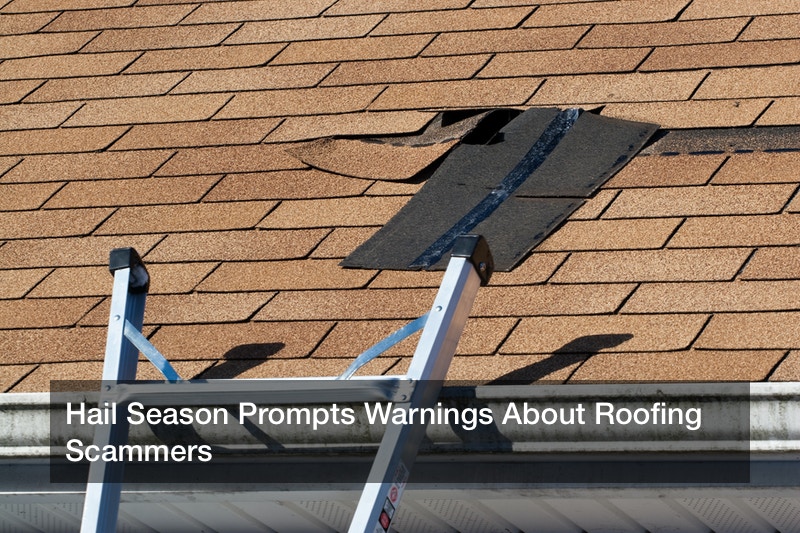 With proper maintenance, metal roofs can last upwards of 50 years, but with the advent of hail season, they may not be able to come out perfectly unscathed.
Colorado is especially susceptible to roof damage during this hail season, as well as many other states in the mid-west.
With the bad weather comes countless crews of roofing contractors calling homeowners and knocking on doors offering to assess and fix hail damage.
To help consumers avoid being scammed, a group of concerned government, business, and nonprofit organizations on Wednesday will launch "No Roof Scams," a new public education campaign offering anti-fraud advice, resources, and messages.
"Colorado ranked second in the country for the number of claims filed due to property damage from hailstorms, so unfortunately that also makes us big business for hail fraud," said Carole Walker, executive director of the Rocky Mountain Insurance Information Association. "People need to be careful."
One of the top tips this campaign offers is not to hire a contractor who knocks on your door following a storm, since most legitimate contractors don't conduct business this way.
"Someone just knocking on your door could be a red flag," Walker said. "You need to make sure you know who you're working with."
According to several victims in Jacksonville, FL, knowing who you work with is crucial to avoiding scams.
A Jacksonville man was arrested earlier this month after over a dozen homeowners said he kept the insurance money they paid him for roofing work instead of paying the real roofers who fixed the damage.
Juan Carlos Gonzalez has been charged with schemes to defraud and misappropriation of construction funds, but this isn't the first time he's faced this situation.
Gonzalez was indicted in 2008 for similar fraud charges, and served seven years in a federal prison. Within a few months of being released, he started South East Florida Holdings, which he then advertised as a roofing company.
More than a dozen homeowners are now facing serious monetary trouble because of Gonzalez's actions.
Avoiding situations like these is exactly why local officials are taking preventative measures to inform citizens everywhere of the dangers of potential roofing scams.
The anti-fraud campaign includes detailed advice such as seeking a well-established, licensed, insured, and bonded roofing professional with a federal tax identification number and a permanent address.
Homeowners who fear that their houses may have suffered significant roof damage should contact their insurance company to send an adjuster or contact an established roofing company for an estimate.