KFC Parking Lot Shooter Turns Himself In to Westminster Police
2 min read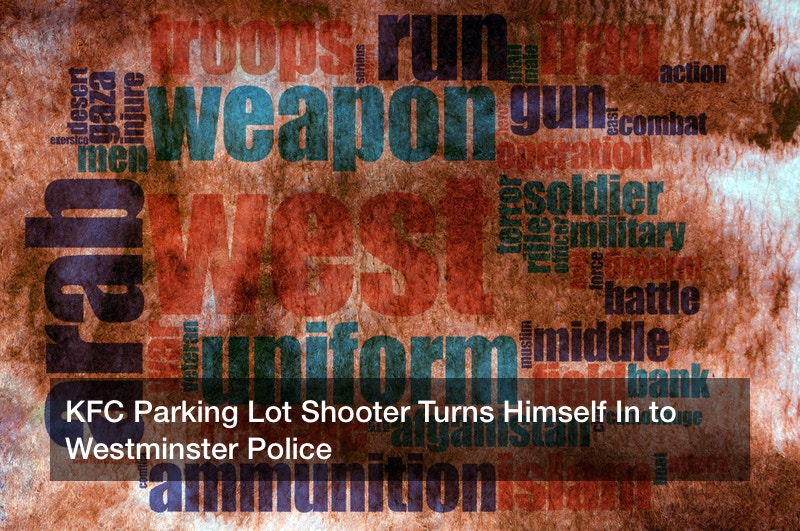 Thomas Flynn, 30, turned himself in on Sunday after the police identified him as a suspect in Saturday's shooting at a KFC. Westminster police now have Flynn in custody.
The victim was sitting in his car in the KFC parking lot at the corner of Federal Boulevard and East 92nd Avenue. Flynn approached the car and shot the man once in the head before fleeing the scene in a white Cadillac.
At this time, Flynn's motive is unknown and the police have not yet determined if the two men knew each other.
The victim, whose identity has not been released to the public, was seriously injured and rushed to the hospital. Police have not released any news on his condition.
Flynn faces a charge of attempted first-degree murder. The police have him in custody, and like 60% of the U.S. jail population, he is being held in detention as he awaits the resolution of his charge.
According to the Colorado Bureau of Investigation, Flynn has a somewhat bulky criminal record, which includes arrests for assault, reckless endangerment, and trespassing.
Gun violence has been a hot topic recently as the U.S. has seen a major increase in gun-related deaths and assaults. In Colorado, however, gun violence is relatively restrained compared to the rest of the country. According to the most recent statistics available, Colorado was among the top eight states with the lowest rates of firearm murder in 2011.
In 2014, 647 people were shot and killed in Colorado, 81.4% of which were suicides. There were 221 reported hospitalizations for gun-related injuries.
Since the mass shooting in Orlando, though, more Colorado residents are choosing to arm themselves. Nearly 30,000 firearms were sold last month, a 30% increase over last June. For the year as a whole, gun sales have risen 14%.