The Global Automotive Aftermarket Industry Continues to Grow Exponentially
2 min read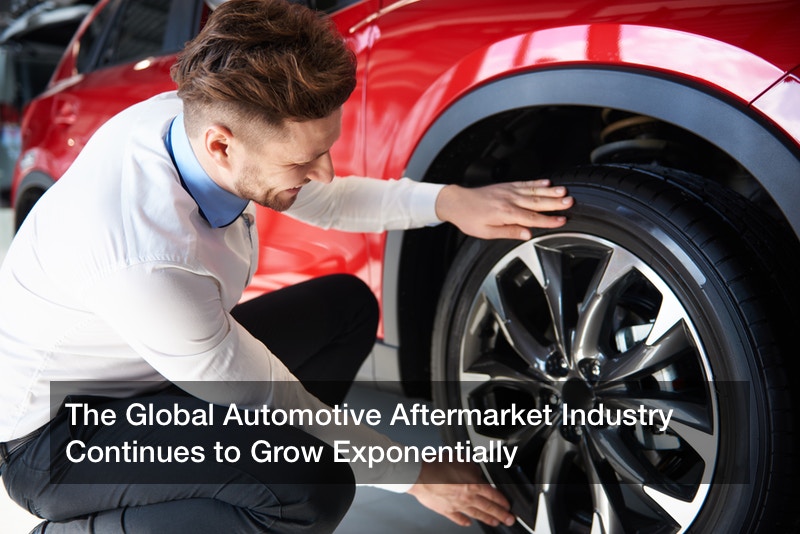 The automotive aftermarket is the secondary market of the entire auto industry, concerned primarily with the manufacturing, distribution, retailing, installation, and remanufacturing of all vehicle parts, equipment, chemicals, and accessories. When it comes to aftermarket work, however, all of these processes take place after the sale of the vehicle by the original equipment manager (OEM) to the consumer.
The global automotive aftermarket industry is expected to reach $722.8 billion by 2020 and, if everything goes well across the sector, could reach as much as $1.4 trillion by 2024.
"Aftermarket parts are divided into two categories: replacement parts and accessories," said a spokesperson for the International Trade Administration in the Department of Commerce. "Replacement parts are automotive parts built or remanufactured to replace OE parts as they become worn or damaged. Accessories are parts made for comfort, convenience, performance, safety, or customization, and are designed for add-on after the original sale of the motor vehicle."
As the sector continues to bring in more revenues over the next five years, the industry will also exhibit over 5% compound annual growth rate (CAGR) from 2018 to 2024, reaching just under $1.5 trillion.
The main reason the automotive aftermarket industry is projecting such high revenues and growth can be attributed to the increasing number of aging vehicles on the roads. Because these cars are lasting longer, more maintenance is often needed, leading to aftermarket purchases. Load cells, for instance, which can offer highly accurate measurement data, achieving accuracies of around 0.03% to 1%, will drift and misalign overtime, needing recalibration. Load cells are an integral part of the majority of weighing systems across the automotive sector.
Additionally, growing customer expectations, rising competition across the auto industry, and a wide variety of technological innovations are leading to massive successes throughout the global marketplace.
As the auto industry and the entire world welcomes new technologies, this will create all kinds of new opportunities for aftermarket organizations to grow. Vehicles can be customized more than ever before, Bluetooth devices are in high demand, and other high-tech accessories are finding their way into the auto sector seemingly on a daily basis.
According to Tires and Parts, the major automotive aftermarket industry plates include Continental AG, Denso Corporation, Lear Corp., ALCO Filters, Yazaki, Magna International, and 3M Company. As the industry continues to grow, however, there will likely be plenty more organizations, both small and large, that break into the auto aftermarket sector.