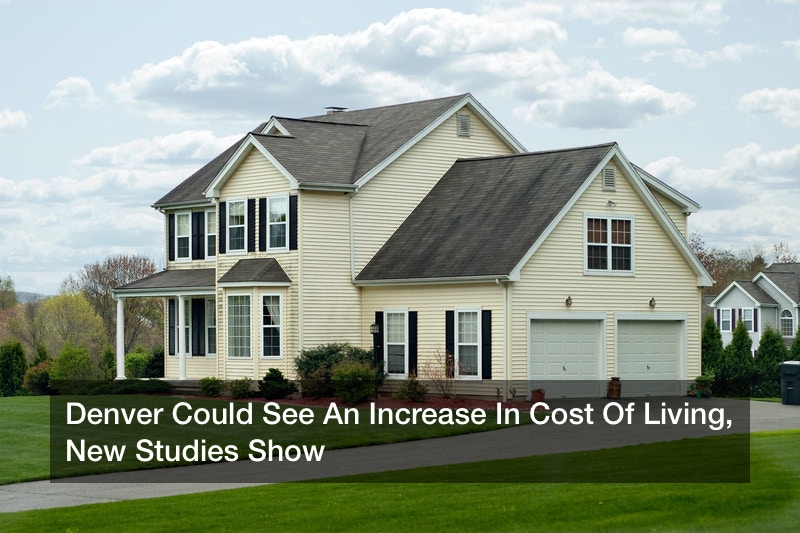 Denver is headed for a surge in the overall cost of living. According to two recent studies by GO Banking Rates, which analyzed cost of living in various cities throughout 2017, Denver's already high cost of living is expected to spike.
"Of the metro areas included in this study," reported GO Banking Rates, "Denver saw the third-highest average CPI change from 2014 and 2017."
The studies suggest Denver's low supply of available housing and high demand for real estate will make Denver one of the most expensive cities to live in. What's more, the cost of consumer goods like fashion items and home goods are also expected to go up.
To combat the increased cost, Colorado lawmakers have been pushing for legislative remedies. Two bills designed to extend tax credits for child care and affordable housing are already set to cross Gov. John Hickenlooper's desk.
Both Democrats and Republicans agree that affordability is one of the most pressing issues right now not just in Denver but all of Colorado. According to the Denver Post, half of all Colorado's renters are spending over 30% of their income on housing. However, state wages have only increased by 3% over the past 18 years.
This incongruity between housing cost and wages could have detrimental side effects on the local economy. High housing costs could cause local workforces to be priced out and workplace shortages would become commonplace.
This is especially true with college-debt-heavy millennials becoming first-time homebuyers, which make up 32% of the real estate market. High housing costs reduce the number of lower-income households moving to the area, which limits the number of workers available for labor-intensive jobs.
A lack of low-priced housing also reduces the number of incoming middle-class homebuyers. With the U.S. in the middle of a renovation boom, many homebuyers have been buying cheaper houses and renovating them to turn them into their dream home.
In fact, Americans spent an average of $60,400 on housing renovations in 2016 alone. Perhaps preferring the paradise of a new renovation over that of a beach, Americans also left up to 662 million vacation days on the table that same year.
The surge in housing renovations could be the result of popular HGTV shows such as Flip Or Flop, Love It Or List It, Fixer Upper, and Property Brothers which emphasize buying the less-than-ideal home to turn it into a buyer's dream.
For instance, patios are one of the top three features new homeowners request. However, homebuyers can forgo looking for an expensive home with a patio to purchase a lower-priced house and then renovate it later. These additions may seem unnecessary to some, but considering how often Americans entertain outside (79.1 million Americans grilled outdoors in 2017 and 71% of grillers use smokers to improve food flavor) these improvements could be seen as necessary to many middle-class homebuyers.
However, not all economic hope is lost. According to the Denver Business Journal, Denver recently made it onto Amazon's short list of possible cities for its second headquarters. While not an automatic fix to the cost of living increase (Seattle, Amazon's current headquarters, is also experiencing a significant hike in cost of living), Amazon would bring over 50,000 jobs to the city of its choice as well as $5 billion in investment.
"Companies of all shapes and sizes are discovering that Denver's workforce is second to none, with a bevy of young, college and technically-educated innovators having migrated here over the past two decades," said Denver Mayor Michael Hancock to the The New York Times. Amazon is set to choose its new headquarters later this year.