NYU Dentistry Awarded $3.6 Million For Cavity Research
2 min read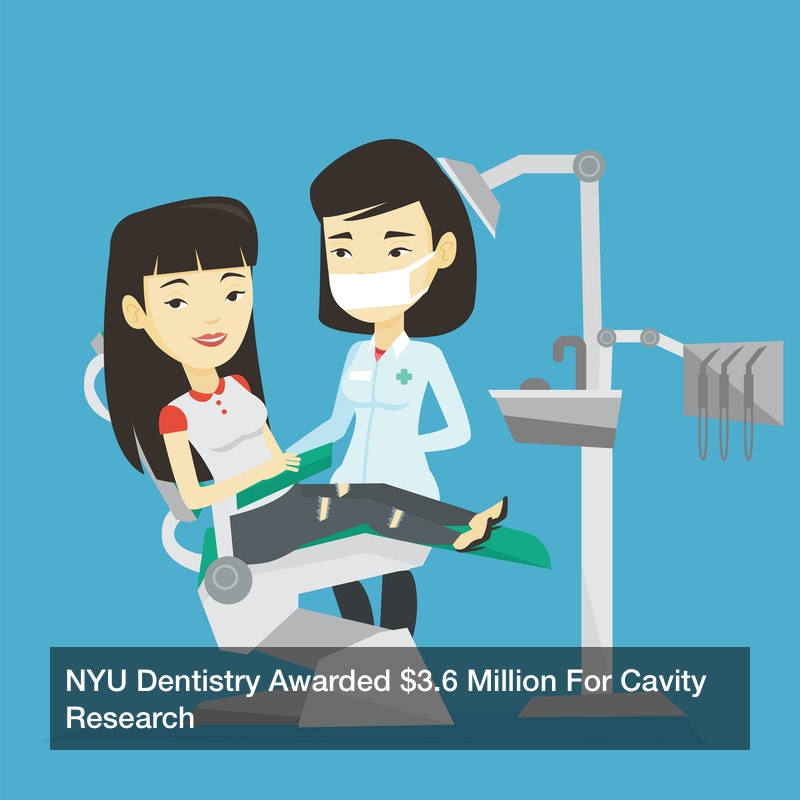 New York University has been doing great work in the dental community in recent months.
NYU College of Dentistry (NYU Dentistry) was awarded $3.6 million for cavity prevention research. At least one in five Americans currently has one or more untreated cavities. Roughly 30% of school-age children in the U.S. have untreated civilities and for kids in rural areas, that number is even higher. That's in part due to the fact that every year, 100 million Americans don't go to the dentist.
According to the Dental Tribune, the $3.6 million five-year grant will fund a program across New York to provide dental care to roughly 12,000 children, from preschool to sixth grade, in over 40 schools.
"In the short term, this trial will improve the health of New Hampshire children. In the long term, our findings can inform New Hampshire and U.S. policy planning to reduce oral health disparities through the creation of a cost effective, evidenced-based, and school-based cavity prevention model," Dr. Ryan Richard Ruff, co-laeder of the study with Dr. Richard Niederman, professor and chair of the Department Epidemiology and Health Promotion at NYU Dentistry.
The $3.6 grant is coming just a few months after NYU Dentistry was approved for $13 million research funding by the Patient-Centered Outcomes Research Institute (PCORI).
The NYU research team was approved with the funding award to study cavities, quality of life, and school performance in elementary children located in the Bronx.
"The overall goal of our proposed research is to improve oral health equity by determining the most effective, patient-centered, and efficient school-based cavity prevention methods," added Dr. Niederman. "Our expectation is that both will be similarly effective in reducing untreated cavities by two thirds. However, for the same time and cost, hygienists or nurses can treat four times more children with the simpler prevention."