Obesity is Primary Cause of Diabetes In All Groups
2 min read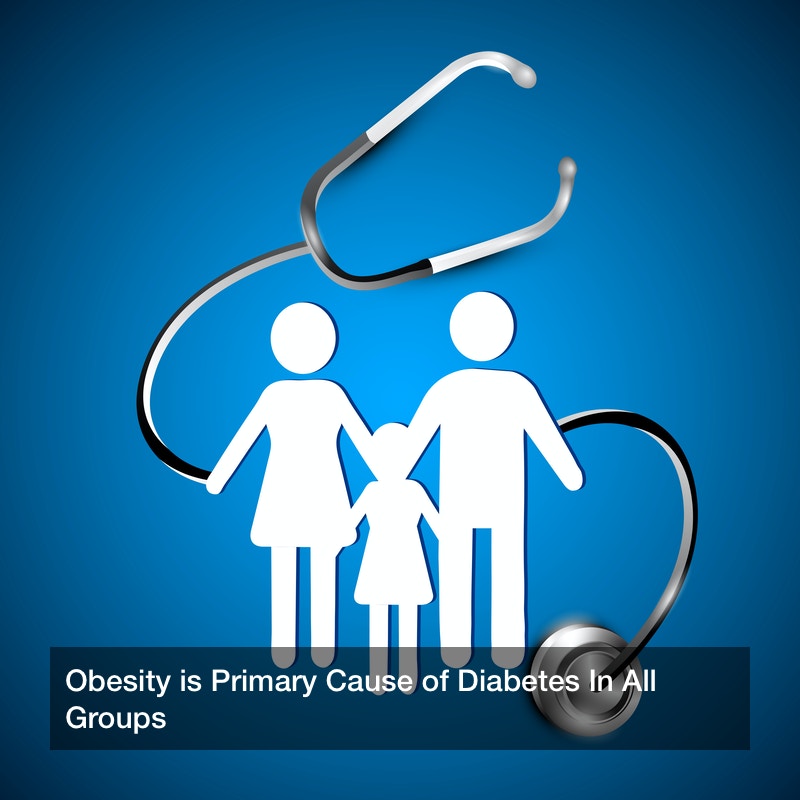 Health and obesity problems don't just affect the U.S. population, but the entire economy as well.
The Integrated Benefits Institute, which represents major U.S. employers and business coalitions, states that poor health actually costs the U.S. economy approximately $576 billion a year. Sadly, one of the main reasons America is so unhealthy is because of the increasingly obese population.
According to the U.S. Centers for Disease and Prevention (CDC), approximately 34.5% of men above the age of 20 years old are obese and roughly 32.6% either have high blood pressure or are taking prescriptions for hypertension.
Scientists and researchers have spent decades trying to understand the link between obesity and diabetes, especially in relation to demographics.
The New York Times reports that obesity, rather than racial factors, is to blame for the growing number of diabetic Americans.
Though Type 2 diabetes is nearly twice as common in African-Americans as it is in whites, obesity is the main cause — in all people.
A new study posted in JAMA showcased research done with 4,251 black and white men and women between the ages of 18 and 30 who are not diabetic. The researchers followed up the initial surveying with periodic interviews and health examinations over, on average, 25 years.
"The benefit of capturing these behaviors over time is that we can study how the accumulation of unhealthy risk factors contributes to the development of diabetes," said the study's senior author, Mercedes R. Carnethon, associate professor of preventive medicine at Northwestern University. "Modifiable risk factors matter. The answer is simple, but the strategy to achieve change is complicated."
This 20-year study identified a combination of modifiable risk factors, including body mass index, fasting glucose levels, lips, fat around the abdomen, blood pressure, and lung function. All of these factors drive a much higher rate of diabetes. When all these contributing factors were factored out, there were no disparities between black and white women or men.
Science Daily reports that in previous studies, researchers measured obesity levels over the course of their study participants' lives, but other factors can change over time depending on what age group and race group the participant is part of. A black man and white man, for example, could be the same weight when they are 40 years old, but if the black man games a significant amount of weight over the next 10 years, his chance for developing diabetes goes up as well.
"To eliminate the higher rate of diabetes, everybody needs to have access to healthy foods, safe spaces for physical activity and equal economic opportunity to have enough money to afford these things and live in communities that offer this," added lead study author Michael Bancks, a postdoctoral fellow in preventive medicine at Feinberg.
The Northwestern research is part of an observational study from the 1980s, involving over 5,000 black and white men and women (between 18 and 30) from Alabama, California, and Minneapolis. The cohort was called the Coronary Artery Risk Development in Young Adults (CARDIA) Study.