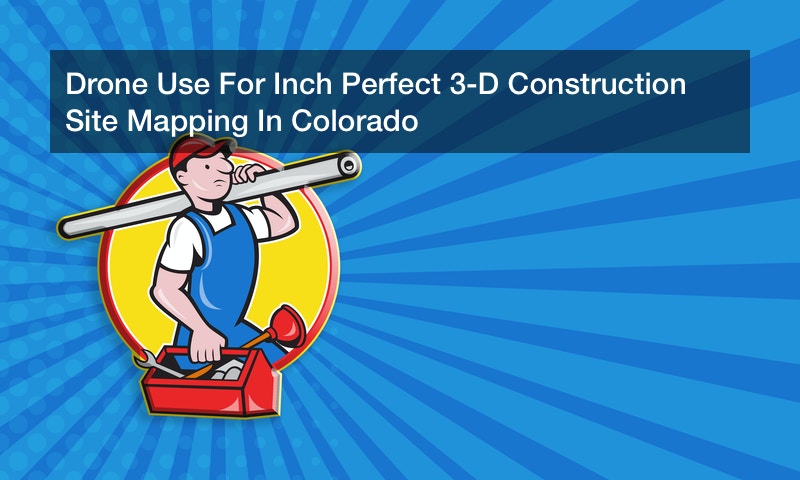 Colorado construction sites are keeping up with the times by incorporating drones into various projects.
Though in the construction industry these flying devices are called Unmanned Aerial Vehicles (UAVs), they bear a stunning resemblance to the higher end propeller-powered drones that are used to make films, map routes, and fly for fun.
Well, other than recreation, this is exactly what construction sites are using these UAVs for.
They take time-lapse videos, progress photos, perform inspections in hard to reach places, and create topographic maps to get a better idea of the terrain workers are up against.
"There has been an explosion in the use of drones" for commercial applications, the Denver Post reports Denver unmanned aircraft systems industry consultant Bill Emison saying. "For construction, especially big projects, it's a no-brainer."
A weekly flyover at a construction site in Silverthorne, Colorado reveals the scope of utility UAVs have today. A supervised drone flies over the site, recording a topographical map as it goes. This will capture all man-made progress in the form of a three-dimensional map that's accurate down to half an inch. This data can later be used to correct asymmetry between the plan and reality.
This technological advancement in construction could not come at a better time. For a while, the United States has been second in the global construction market with 10% of the market share trailing only China.
The introduction of new technology into an industry can often give innovators a competitive edge. Not that there is any direct correlation between UAV utilization and increased spending on construction in the U.S., but December 2017 saw a marked (and unanticipated) increase in construction spending all the same.
As far as skilled labor goes, a large portion of the trade workforce is employed by either construction and manufacturing. In fact, two out of three welders are employed in manufacturing. The remaining third mostly works construction jobs.
The cleverness of marrying high tech manufacturing products and construction with innovative mapping and observational techniques could certainly help further the goals of both industry's products.
Brian Corcodilos of Designblendz says that he's seen "an increased demand for 3D visualization and rendering services to understand what a project looks like prior to starting construction."
Still, the old-fashioned methodology is not quite expired yet.
"It doesn't replace ground-based surveying — particularly when it comes to laying out new buildings — but it does have efficiencies," PCL field coordinator and commercial drone pilot Chris Lierheimer said about the progress in UAV mapping.
As with any technology, full adoption and reliance takes time. For now, an extension of cross-industry collaborative efforts will do nicely.
And it will continue to do so, as The Colorado General Assembly has passed a bill appropriately titled Study Drone Use By Public Safety Agencies. The bill commissions the study of drone use in fire prevention, firefighting, accident reconstruction, and search and rescue.