Will Marijuana Be the New Trend at Trade and Food Shows?
2 min read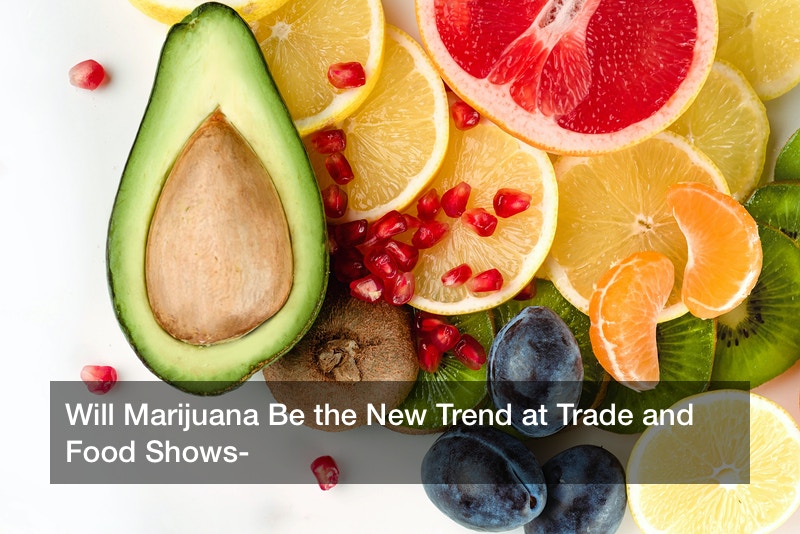 Convention centers hold trade shows all across America every year. In October of 2016, there were 252 convention centers all over the United States. California and Florida are tied for the most in one state, each having 20 locations. Nevada came in second at 19. There are thousands of different types of trade shows, from pharmaceutical shows to comic book conventions.
Food shows are among some of the most popular types of conventions held across the country. Every year, San Francisco holds the Winter Fancy Food show, which takes place at the end of January. While there were no cannabis edibles at the trade show this year, that doesn't mean there won't be in the future.
According to Green State, the Specialty Food Association ranked cannabis number eight of the top-10 food trends to watch in 2018. Since the legalization of marijuana in Colorado in 2014, cannabis foods have become increasingly popular. The Nation's Restaurant News also predicts that restaurants in cannabis-legal states will embrace cannabidiol (CBD).
CBD is known as the second most active ingredient in the marijuana plant. It does not cause the euphoric state that cannabis is known for, but it can treat pain, anxiety, and inflammation. The trend may be more popular than one may think, as others are producing these foods around the world.
Axim Biotechnologies, Inc. is an innovative biotechnology company focusing on research, development, and production of pharmaceuticals, and they have decided to start manufacturing a cannabinoid-based nutraceutical chewing gum. They have signed a trademark for the product, giving them complete rights to the idea. They are hoping to reach Multiple Sclerosis patients suffering from pain and spasticity, but also hope to gain widespread acceptance of their cannabinoid-based pharmaceutical treatments across the country.
Harvest One Cannabis Inc. is also getting on board with this trend. The company hopes to hit 20,000kg dried cannabis flower capacity by the end of 2018 and 70,000kg dried flower capacity by the end of 2019.
Although there may not be any cannabis edibles at the trade show in San Francisco, it won't be hard for patrons to find some. There are five retail cannabis stores within walking distance of the convention. These and other retail stores seem to be popping up all over states that have legalized marijuana. Will this trend take off as many experts have predicted?