Denver Road Improvements Stalled By Huge Construction Worker Shortage
3 min read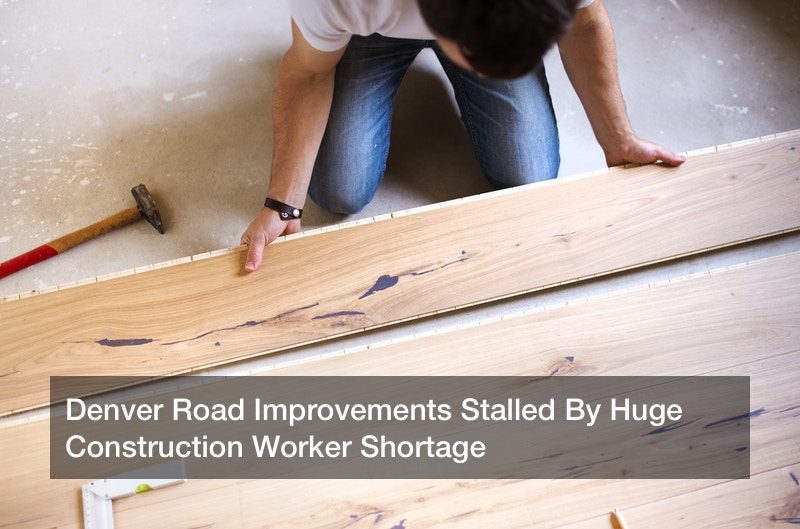 As the city of Denver continues to expand, a major construction project began Monday that will transform many current one-way streets into two-way streets, according to KDVR.com.
The project will affect two main roads: 19th and 20th avenues between Park Avenue West and Broadway. Bike lanes will also be incorporated to accommodate the increasing number of cyclers.
One primary reason for the conversion is to reduce the amount of traffic in the nearby residential areas.
"More people are moving downtown, especially on 19th and 20th avenues, and we're starting to see this urban environment that's emerging," said Denver Public Works spokeswoman Heather Burke. "So we're seeing more people walking and biking to their destinations. So this two-way conversion will really help give that area more of a local feel."
About 86% of U.S. workers commuted by automobile as of 2013, and rush hour traffic can cause ridiculous delays for those with heavy commutes. Burke also noted that the transformation will assist with the flow of traffic as well as improve the everyday walking and cycling conditions.
"More people are starting to move downtown. Our city's growing," Burke said. "And we are seeing these urban environments and we just want to make sure we can get people more safely to their destinations."
The project will begin on 20th Avenue, and crews will be working from 7 a.m. to 5 p.m.
As high as the level of demand is for construction projects such as these, The Denver Post reports that there is a major shortage of skilled construction workers in Colorado.
Even though there are around 7.8 million construction industry production workers in the U.S., construction experts at Colorado State University estimate that there will be about 96,000 open positions in the industry.
Professionals cite a number of reasons for the shortage. There were a huge number of layoffs after the 2008 recession, and many of the affected workers never came back. Many Colorado cities also have record low unemployment rates right now. Plus, the idea that college is the only viable option after high school graduation has deterred many from entering a traditionally blue-collar field.
Another cause of the shortage that experts noted was the aging population. By 2030, older adults will account for roughly 20% of the U.S. population, and due to economic difficulties, the nationwide average retirement age is starting to climb.
Finally, another underlying reason for the shortage could be lack of funding. The United States has the second largest construction market in the world, with expenditures exceeding $900 billion.
But Michael Smith, director of Colorado Homebuilding Academy, a nonprofit that educates workers for construction jobs, says this isn't an isolated issue.
"I don't know someone in construction that doesn't have this shortage issue. Colorado is experiencing (an explosion) in every sector of construction."
Experts say that the key to solving the issue lies within training, education, and apprenticeship programs. Still, Colorado Association of Mechanical and Plumbing Contractors Executive Vice President and chief executive Dave Davia says the problem doesn't have an immediate fix.
"This is a longer-term battle," said Davia. "There's no short-term solution."