Denver Lyft Driver Left Paying Thousands After Sustaining Accidental Damage To Vehicle
3 min read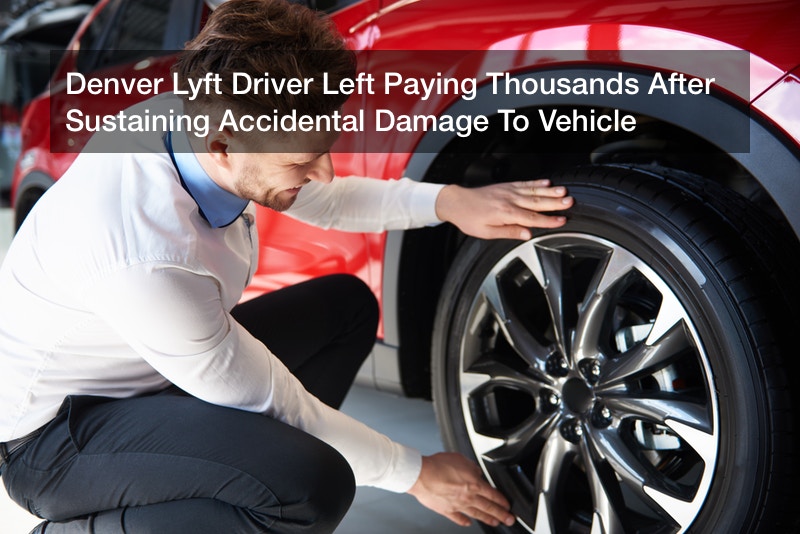 While ride-sharing companies such as Uber and Lyft are growing in popularity, one unfortunate case should remind drivers to always read the fine print.
Amy Rigney, stay-at-home mother of three, said that she initially became a driver for Lyft to bring in some extra money. However, she didn't realize that her new job carried financial risks as well as rewards.
"There for a while I was making really good money. The weekends, I stayed out until 4 a.m. some nights taking rides," she told The Denver Channel.
However, her life became much more complicated after a minor car accident on May 6. Rigney was leaving a Lyft parking lot close to the Pepsi Center to pick up a passenger when she collided with an entry gate.
"The gentleman went to push it open for me, but he pushed it the wrong way, and it ricocheted all the way down my car," she said.
Between 20 and 50 million people suffer non-fatal injuries in accidents involving vehicles each year, but luckily, Rigney was physically unharmed. Her car, however, sustained serious damage — its windshield had been completely shattered and the frame was bent out of place. A vehicle repair shop estimated that the gate caused close to $4,000 of damages in total.
Upon being informed by her auto insurance company that the damages would not be covered because she was driving for Lyft at the time of the accident, Rigney assumed that the responsibility then fell on Lyft to pay for the damages.
"I thought that Lyft would be like, 'You had a ride, we cover this,'" she said.
According to Lyft's website, the company provides primary coverage if a driver has agreed to give a ride. But after reaching out to them through phone and email and receiving no response whatsoever, Rigney became concerned, especially because she wasn't able to work for the company until her car had been repaired.
"I feel like I let my family down. Because that little bit of money helped," said Rigney, sobbing, to The Denver Channel. "It made it for a week when we didn't have groceries; we had groceries. It made Christmas."
Rigney is not alone in her financial struggles — car repair costs can wreak havoc on family budgets. About 43% of people are financing their vehicle, and a repair bill totaling nearly $4,000 would likely take a serious toll on anyone without a substantial savings account. In extreme cases, the repair costs exceed the value of the car itself.
Almost 40 million used cars are sold by private sellers and dealerships every year, but many Americans still rely on public transportation systems to get where they need to go. And increasingly, people are relying on ride-sharing apps to get around urban areas such as Denver. Others, like Rigney, are trying to supplement their family's income by working as drivers.
Finally, Rigney got the response she had been eagerly awaiting after Denver7 reached out to Lyft themselves. Rigney learned she had a check coming in the mail, but unfortunately, it was for much less than she hoped. Lyft only covered $1,400 of the damage because the company has a deductible of $2,500.
"I wish I was told when I started this that this is what could happen," said Rigney. "I wouldn't have worked for Lyft or I would have gotten rideshare coverage."
This situation stresses the importance of drivers knowing exactly what to expect if working for a ride-sharing company. Because these services are so new, insurance companies are in the process of adapting their coverage.
According to blog and podcast creator TheRideShare Guy, there are multiple businesses located in Colorado that offer a plan for ride-share drivers, and some cost as little as just $6 a month. But ultimately, it's on the drivers to know the stipulations of their employment and the ride-sharing rules of the road.