Colorado 'Doomsday' Ranch In High Demand Amidst COVID-19 Crisis
3 min read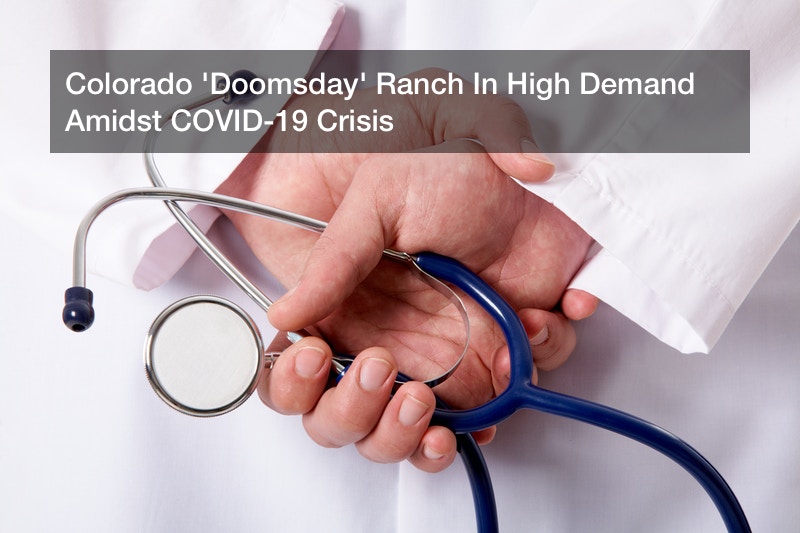 Maybe you've heard of it; maybe you haven't. Fortitude Ranch has been described as a sort of affordable country club or timeshare for doomsday preppers. To those familiar with the "Doomsday Preppers" TV series on the National Geographic network, images of paranoid conspiracy theorists may render this concept almost laughable. But according to Drew Miller, CEO of Fortitude Ranch, Harvard Ph.D., and former military intelligence officer, Fortitude Ranch is a far cry from the stereotypes proliferated by the media. And the public might be coming around to the idea as the coronavirus pandemic has some Coloradans searching for a secure place to hunker down.
In fact, calls to Fortitude Ranch have risen by 10% since the start of the pandemic.
The company, led by Miller, currently has two locations in Colorado and several more in West Virginia. They're also making plans to expand into Wisconsin and Nevada and intend on having at least a dozen sites across the country as they bring on more investors.
For $1,000 a year, members can stay 10 days annually at one of the remote, heavily-guarded sites. These ranches are stockpiled with food and weapons and provide access to bomb-proof bunkers. It's not a luxurious "glamping" experience by any means. The facilities use composting toilets (while more than 21 million households in the U.S. use septic systems rather than a public sewer, composting toilets are much less common) and storage shelves as bunk beds. The ranches feature two large log cabins for families and a number of underground bunkers ranging in size. All members will get a lockbox for their personal essentials and paper documents (did you know that there are still over 4 trillion paper documents in the U.S. alone?). Ultimately, Miller wants to appeal to the middle-class prepper who may not be able to afford a multi-million dollar underground mansion with all the amenities.
He also sees it as a sustainable solution in the event of a societal collapse, able to house and protect a community of about 50 to 500 people. "The reason there are so many of us that prep, is because we understand human nature," says Miller. "Fortitude Ranch is both a survival facility and a recreational facility." He explains that initial supplies and food should last a full year, and once members develop a routine of hunting, fishing, and gardening, they will have created a sustainable society.
As the COVID-19 pandemic increases demand for Fortitude's services, Miller has adjusted his sales and marketing techniques. For novice preppers and concerned citizens not quite ready to invest in full membership, Miller offers a cryptocurrency called a Fortitude token. Over 1,500 cryptocurrencies exist in the United States, the most well-known of which is Bitcoin. But the Fortitude token affords the holder such benefits as a membership discount or priority registration in case there is a sudden spike in demand.
Miller told Forbes, "While we track 45 trigger events that could generate a collapse, none is worse than a real pandemic. People focus on viral deaths—it's the collapse deaths when people aren't going to work, the economy isn't functioning, widespread loss of law and order that will kill far more."
He also wrote in an article published in The American Interest that "Experts estimate a human to human transmissible virus could kill one billion. But the collapse can kill even more. I think this qualifies as apocalyptic."
We don't know what the future will hold as the government and health officials work tirelessly to stop the spread of COVID-19, and we don't know what the post-coronavirus world will look like. Rather than live paralyzed by constant fear, some people are staying proactive and getting prepared. Is it the right move? Who's to say?