Cargo Being Transported Across Land, Water, Air, and Even Space
2 min read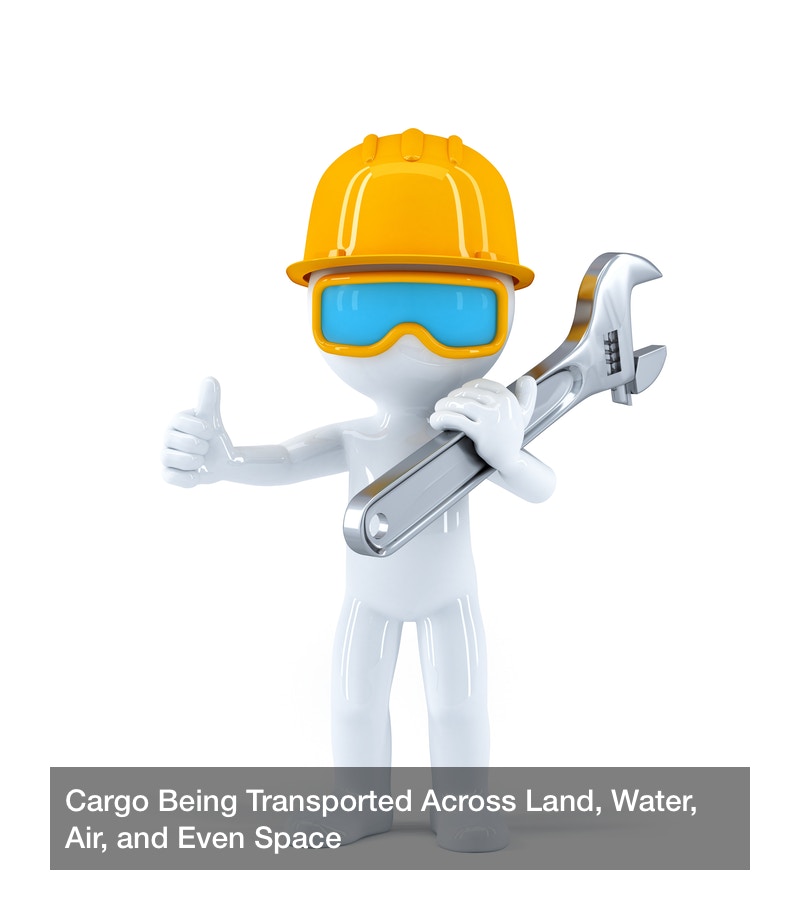 Transportation is an essential part of life. Every day, people and essential items are transported via the sky, over land, and across oceans. At any given moment, there is an average of 9,728 airplanes transporting 1.27 million people in the sky. Additionally, 95% of the world's cargo is transported throughout water by ship.
Transporting people and goods via air and water has been around for decades. But now, thanks to some innovative engineering and advanced technology, cargo is being delivered to space.
According to Space.com, a Japanese cargo ship was recently launched into space toward the International Space Station (ISS).
The HTV-7 freighter, which is equipped with more than 5 tons of scientific equipment, food, fuel, and other supplies, was attached to an H-II rocket during liftoff at Japan's Tanegashima Space Center. The cargo delivery was scheduled to take flight in early September, but that liftoff was canceled because a terrible storm — Typhoon Mangkhut — was projected to bring severe weather to Guam, where a key Japanese Aerospace Exploration Agency (JAXA) tracking station is located. Also, there was a minor issue with the freighter's rocket that contributed to the delayed liftoff.
"Necessity arose to investigate the H-IIB F7 propulsion system, forcing MHI and JAXA to cancel the launch previously rescheduled for September 15, 2018," said JAXA officials. "MHI and JAXA have taken the course of action necessary to identify and deal with the cause that the investigation revealed."
The HTV-7, which stands for H-II Transfer Vehicle, is also known as "Kounotori," which means "white stork" in Japanese. This is the seventh iteration of the Kounotori mission, dating back to September 2006.
According to Spaceflight Now, the space transport project was successful and the cargo ship was delivered to the ISS roughly 251 miles above the northern Pacific Ocean.
"HTV capture is complete, the arm is safe. And I just want to say that we're delighted to see HTV-7 arrive at ISS," said station commander Drew Feustel. "Thanks to the JAXA teams for working so hard to successfully launch this vehicle in spite of the recent challenges with hardware and weather."
The HTV's pressurized hold was loaded with 7,500 pounds of supplies, including 3,300 pounds of research equipment, 2,800 pounds of station parts, 1,300 pounds of food for the crew, and a new set of solar array batteries. The National Aeronautics and Space Administration (NASA) is planning on replacing the station's 12 aging nickel-hydrogen batteries that have been equipped to the solar arrays since 2006. The six updated batteries are powerful lithium-ion batteries and will be installed at the base of the station's port-4 solar array segment.
"Thanks for the words," replied Japanese astronaut Akihiko Hoshide. "Congrats again on a successful capture of the seventh HTV bringing more batteries, racks and other goodies to the International Space Station."
Soyuz MS-10 commander Alexey Ovchinin and NASA flight engineer Nick Hague are scheduled for another launch departing from the Baikonur Cosmodrome in Kazakhstan on Oct. 11, arriving at the space lab later that day.