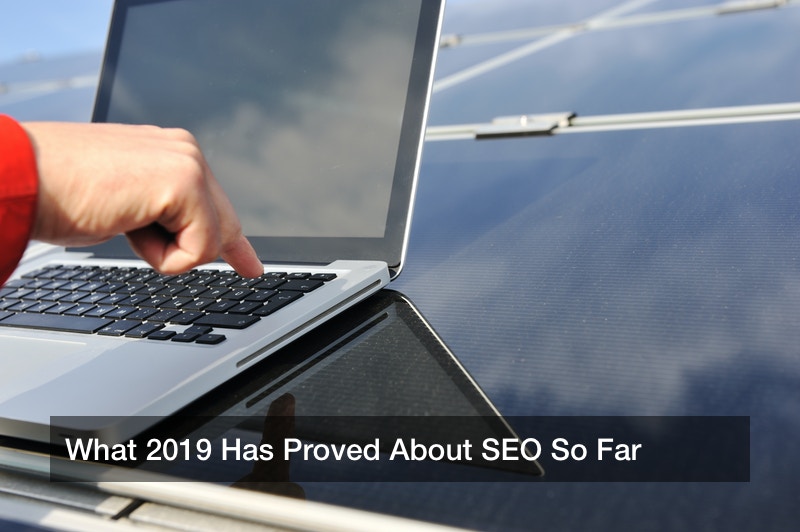 Digital marketing and SEO is a constantly changing industry, and 2019 has continued that trend so far. Now that the year is nearly halfway finished, it's time to start taking the lessons from early this year and adjusting your SEO strategy for the remaining months of 2019. Use these tips from the experts to step up your digital marketing campaigns for the remainder of the year.
Quality Content Is King
"Content is the reason that Google began in the first place," says Alen Kevorkian of Live Web Media, and that's not an exaggeration. 2019 has continued to show that having consistent, high quality content matters for your rankings. Bryan Miller of Bryt Designs elaborates: "Ranking on search engines for consistent organic traffic is no longer about volume and keyword stuffing. Search engines are getting smarter." Jesse Hall of Jade Computer Services agrees, stating that quality content "is going to be a major factor throughout 2019 and in the years to come."
Authentic Experiences
More frequently, people are looking for more authentic online experiences, and that includes in the content they consume. "We as consumers crave honest, real conversations and information," claims Marissa Ryan of Visual Fizz. Authenticity comes hand in hand with authority; the more genuine your content, the more you'll be perceived as an authority on the subject at hand. Getting featured in the right places can also help with this, according to James Warmington-Smith of Granite5. "Obtaining a backlink from a well-considered industry expert will hold far more SEO authority than a link from the local pizza house."
Tried And True Techniques
Some things take longer to change or even last for years despite the pace the marketing industry is growing at. One thing that seems to not change about SEO is how many people are looking for local results. "The demand is for local service based businesses with smaller budgets and smaller audiences," says Aaron Gobidas of Go Be Rewarded. Because of this, Jake Hundley of Evergrow Marketing says you can expect SEO to be a digital marketing staple for years to come. "It will die when nobody searches for information anymore," says Hundley.
Every year there is a new trendy item in digital marketing. One thing that continues to be consistent is how important your offsite strategy is.  Don Bailey from Oracle Digital writes, "High PR backlinks have become the fulcrum for significant improvements to domain authority. We have found that our offsite strategies have had a substantially greater impact on our clients rankings than onsite seo techniques."
Trying Something New
While many staples of SEO seem like they're here to stay, the field is ever growing and evolving. As Kelly Gordon of Dapper Codes says, "SEO has emerged from its infancy and is smack-dab in the middle of its teenage years." This growth and change has started to include new apps and technologies that could put your business on the map – literally. "Since potential customers use their mobile devices, it is important to be found on the maps and being able to provide driving directions," says Ivan Quiroz of Rakunn Designs. Keep your site optimized for new tools like voice search and AI as well, says Lorenzo Gutierrez. "Search engines like Google are now using AI features more."
When it comes to working with new technology, don't be afraid to try new apps and software to get the edge on your competition. "Personalized outreach through custom video production through an app like Dubb is a new marketing technique we've started using that has so far produced exceptional results," writes Douglas Smolens of Visualab Design.
2019 has already been a year of innovation for digital marketing and SEO, and it's likely these trends will continue for the remainder of the year. Get the edge on your competition using the top techniques as recommended by leading industry experts and set yourself up for success in the remainder of the year.