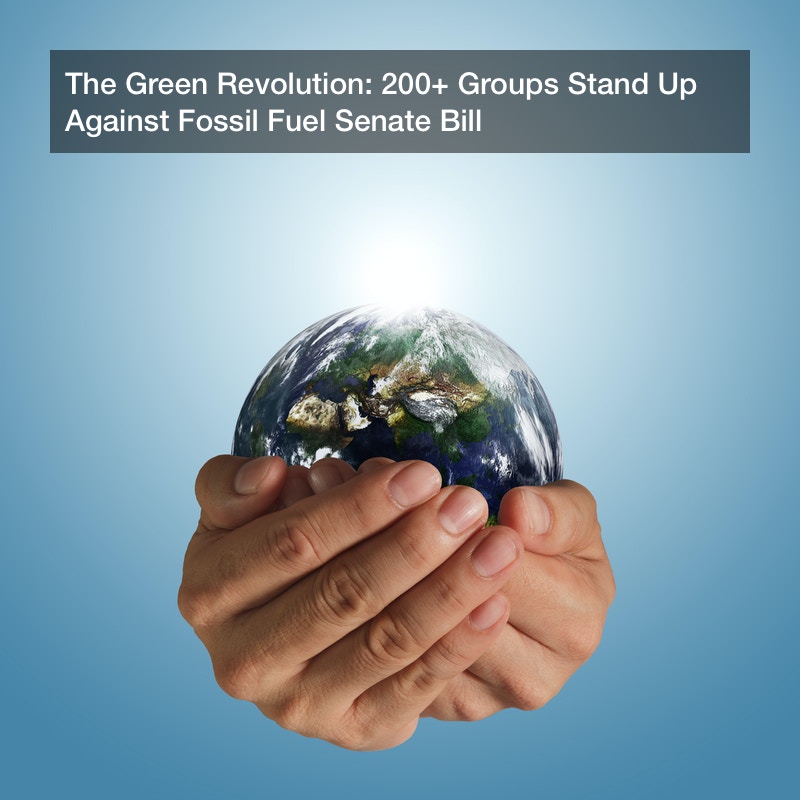 Currently, gas and oil supply 60% of the nation's energy. Our dependence on these irreplaceable and environmentally-damaging fossil fuels has come under fire as people around the world are beginning to realize how delicate the situation really is. Renewable sources of energy — such as wind turbines and solar panels — have risen in popularity as a result, but we're not out of the woods yet.
A recent bill (passed by the House in March) threatens to sink us even further into fossil fuel dependence; the European Energy Security and Diversification Act of 2019 (S. 704) would provide billions of dollars in support for natural gas infrastructure projects, encouraging the growth of fossil fuel industries and inevitably leading to fracking projects in the United States. If the IRS can audit any business tax return within three years of filing, imagine the consequences for businesses reliant on fossil fuel. If passed by the Senate, both Europe and the U.S. would remain dependent on fossil fuels for decades to come, effectively undoing the work of climate campaigners the world over.
"At a time when we should be leading the global mission to rapidly quit fossil fuels, the notion of seeking new and deeper fossil fuel codependence between America and Europe is patently absurd," said Wenonah Hauter, executive director of Food and Water Watch.
Millions of people have marched in recent months, demanding that governments rapidly shift away from carbon-emitting energy sources. More than 200 national climate action groups have stood up against Bill S. 704, arguing that its intention — to counter Russia's influence over energy production in Eastern Europe — is flawed.
"This bill would undermine its own stated cause," said Collin Rees, senior campaigner at Oil Change U.S. "Using fossil fuels for energy diplomacy increases global tensions and decreases our national security by pouring fuel on the fire of the climate crisis. Research clearly shows that existing fossil fuel development — including gas development — contains more carbon than the world can afford to burn."
With the energy behind solar panels and wind turbines, it seems wiser to encourage Eastern European countries to make the switch; the largest problem they faced would be routine maintenance, such as the removal of salt and dirt from turbine blades. Even though that could decrease the turbine's power output by 15%, they would be free of Russia's grip — and wouldn't be severely harming the environment.
According to the Department of Energy, 22% of all electricity generated in the United States goes toward lighting and light fixtures. Something as simple as switching to energy efficient LED lighting, which provides 85% more light and uses only 15% of the energy of standard halogen lights, can help decrease fossil fuel emissions. Of course, much more will be needed to stop the worst effects of climate change.
Says Hugh from Get Green Now, "Climate change is already the biggest crisis of this century."
It's too soon to know what the Senate will decide, but we can hope that they make the call that is focused on the future rather than the now. Consider the beauty of locations like Grace Bay, which stretched for almost 12 miles. The environmentalists fighting this legislation are protecting areas like this. To protect our future from environmental catastrophe, we will need bold action from legislators.