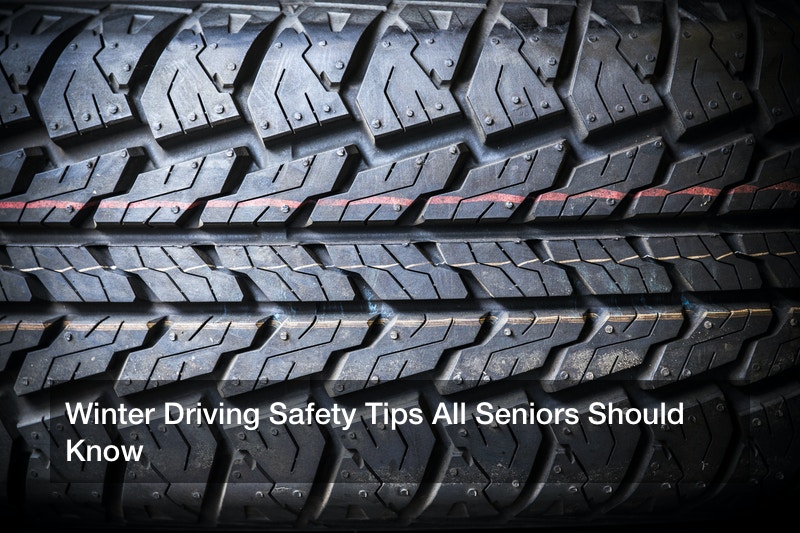 There's no denying that Americans are getting older: in fact, an estimated 20% of the U.S. population will be over 65 by 2030. And with harsh winter conditions closing in, it's a better time than ever to brush up on some basic driving tips that could make or break your safety when it comes to accident prevention. With that in mind, here are just a few winter driving safety tips all senior drivers should be aware of during the upcoming winter season.
Prioritize Visibility
It may seem obvious, but many people don't immediately notice their progressive vision loss as it comes with age. That being said, it's important to make sure you can see clearly when you're the wheel, regardless of your age. Typically, the safest glasses for driving in sunny conditions are polarized prescription sunglasses, which can reflect UVA and UVB rays, the two forms of ultraviolet rays that reach the earth. The right pair of sunglasses can help you see clearly while eliminating the risk of glare impeding vision.
Know Your Limitations
Americans say they spend an average of 87 minutes a day in their cars, but a median of 60 minutes. While senior drivers often don't drive quite as much as younger drivers, it's essential to understand your own personal limits in terms of weather conditions and driving time. If you can't see very well at night, don't test your limits and get behind the wheel anyway. Similarly, if you have any physical ailments that may prevent you from driving safely and properly, take measures to accommodate them:
"Consider your physical limitations and make any necessary adjustments. For example, if your hands hurt when gripping the steering wheel, use a steering wheel cover that makes holding and turning the wheel more comfortable…You might also adjust your vehicle or choose a different vehicle to better meet your needs. For example, vehicles that feature larger, easier-to-read dials on the dashboard are often popular with older drivers. In addition, some newer models offer safety features that can help you avoid collisions, change lanes safely, manage your blind spot, and more," says the Mayo Clinic.
Communicate With Your Doctor
Finally, make sure to stay in consistent communication with your doctor regarding any concerns or problems you've had while driving. Get regular vision and hearing checks to make sure your senses are sharp. Make sure you have a full understanding of the side effects of any prescription medicines you may be taking, and if you have any immediate doubts, find an alternative mode of transportation and make a follow-up appointment immediately.
Ultimately, it's always better to be safe than sorry when it comes to getting behind the wheel. Wintry conditions often impede visibility and can even have physical effects on older drivers. That being said, it's important to put your health and personal safety above all.