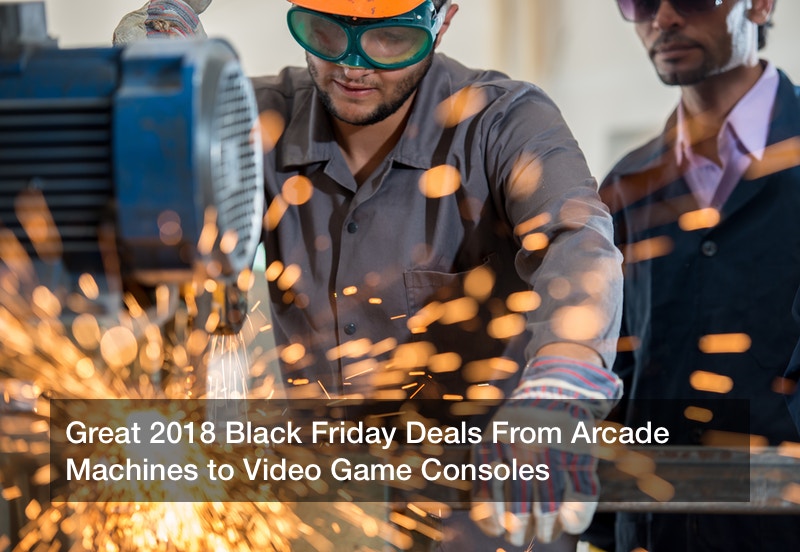 This year's Black Friday is on November 23 and people across North America will be waiting in long lines outside of department stores and refreshing Internet web pages to get the best deals of the year.
A recent survey revealed that the typical American spends $1,652 per year on retail therapy, meaning purchases made to cheer themselves up. For people spending Thanksgiving with particularly vexing family members, Black Friday might just be the happiest day of the year.
Every year, though all kinds of products enjoy significant sales, video games, TV sets, and other electronics are the possessions that everyone is hoping to get this year. Last year, the video game market across the U.S. amounted to $18.4 billion. With popular gaming titles like Red Dead Redemption 2, God of War, and Call of Duty: Black Ops 4, this year's Black Friday will likely see plenty of gaming purchases.
Here are some of the greatest Black Friday 2018 deals you can expect to see this year:
PlayStation 4 Slim 1TB: $200 — For a PlayStation of any version, $200 seems like a great deal. Throw in a terabyte worth of storage and Spider-Man… that's the deal of the season.
Xbox One S 1TB: $200 — Though the Xbox One S isn't as powerful as the Xbox One X, it's still a great gaming console. This version is the Minecraft Creators Bundle, so is perfect for children who love playing Minecraft — one of the most popular games, ever! Contact a Minecraft server hosting company to find out more!
2018 iPad: $250 — Apple products are rare on sale, so $80 off is an excellent deal.
65-inch 4K smart Roku TV: $398 — This is an excellent offer for a TV this size that also comes with Roku.
Google Home Hub: $99 — This deal involves 33% off and is an excellent holiday gift for any homeowner.
Toshiba 55-inch Amazon Fire TV: $350 — This 55-inch Amazon Fire TV edition is a 4K TV and is a great deal, equipped with HDR.
Retro Arcade Machine: $249 — Finally, this retro arcade machine is great for video game lovers of all ages. Who wouldn't want an arcade machine in their home? You can either get a Galaga or PacMan machine — have fun!
It's never too early to start planning your Black Friday and holiday shopping approach. Start bookmarking online deals and plan out your Black Friday attack!