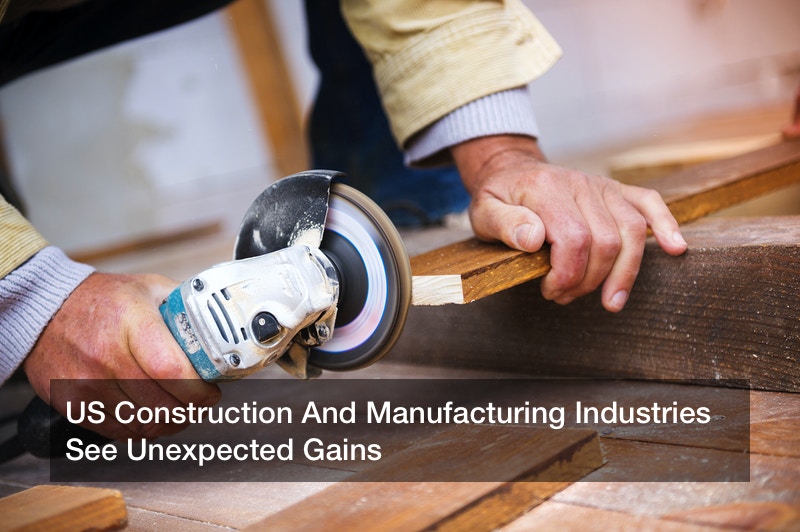 The U.S. construction and manufacturing industries are off to a major start this year, experts say. According to CNBC, U.S. construction spending increased for a third straight month in February and boosted gains in the private and public sector. In 2017, approximately 8.4 million people were employed within the construction industry in the United States.
The Institute for Supply Management (ISM) said its index of national factory activity increased to 55.3 from 54.2 in February. These numbers were above the 54.5 predictions from a Reuters poll of 69 economists. Readings above 50 mean the manufacturing sector is expanding. Even the locksmith industry is growing — research shows a 1.2% increase in the number of employees over the last five years – despite huge increases in DIY home projects.
"The internet has taken DIY home improvement to a whole new level" according to ezhangdoor.com
There were 426,000 workers in the construction equipment operation industry in 2016, and over 142,000 people are employed by in the steel industry.
From industrial coatings, which are primarily used for decoration and corrosion protection, to solar panels and printed circuit boards, U.S. manufacturing includes a diverse range of goods. While some manufacturing has shifted overseas, a lot of complex manufacturing still takes place on U.S. soil.
In January, the employment index was at 52.3. Expectations for February called for a reading of 52.4. The employment index rose to 57.5 in February.
But it wasn't just employment that picked up. The new orders index rose from 55.5 to 57.4 and the prices paid index increased to 54.3, meaning producers are paying more for materials. The production index has also increased from 54.8 in January to 55.8 in February.
The Commerce Department recently announced that construction spending in the U.S. rose 1%, marking a nine-month high after a revised 2.5% jump in January. Economists expected construction spending to fall by 0.2% in February, but spending on private construction projects actually increased by 0.2%.
Investments in private residential projects also jumped 0.7% for a third-straight month. Economists were surprised by the investment boost considering the massive flooding that's been taking place in the midwest.
Floods have cost the U.S. nearly $40 billion since 2010 because they halt construction, destroy farming, and damage homes. The state of Nebraska alone is currently looking at $1.3 billion in repairs with $450 million worth of damage to roads, levees, and other structures. Crop losses and cattle losses totaled $840 million.
Despite these drawbacks and a sluggish housing market that's been held back by rising mortgage rates, expensive building materials, land shortages, and labor shortages, there have been strong gains. Investment in public construction projects increased 5.7% in January and then another 3.6% in February.
The spending on federal government construction projects increased by 0.9%, making it the highest level of spending since October 2017. These numbers mean positive things for the U.S. Treasury.
As a result of the strong manufacturing and construction data, the yield on the benchmark 10-year Treasury note increased 6 basis points to nearly 2.5%.
"The recent data are promising," said Nathan Sheets, the chief economist of PGIM Fixed Income, "they suggest that things were finally bottoming out at the end of the quarter. Now the question is whether there will be enough momentum in the system to lift growth, particularly in the manufacturing sectors."
Sheets says China also experienced an unexpected expansion in manufacturing activity in March. The better-than-expected activity has thus far helped to ease some fears about the widespread downturn in manufacturing and construction that have been happening in recent weeks.
The latest round of trade talks between the U.S. and China were concluded during the last week of March. China made proposals on a variety of different issues that have gone further than commitments in the past including forced technology transfers.
"All eyes will be on the data from China over the next couple of months," said Sheets. "How much stimulus is there in the pipeline? And how will it affect the Chinese economy and the global economy?"