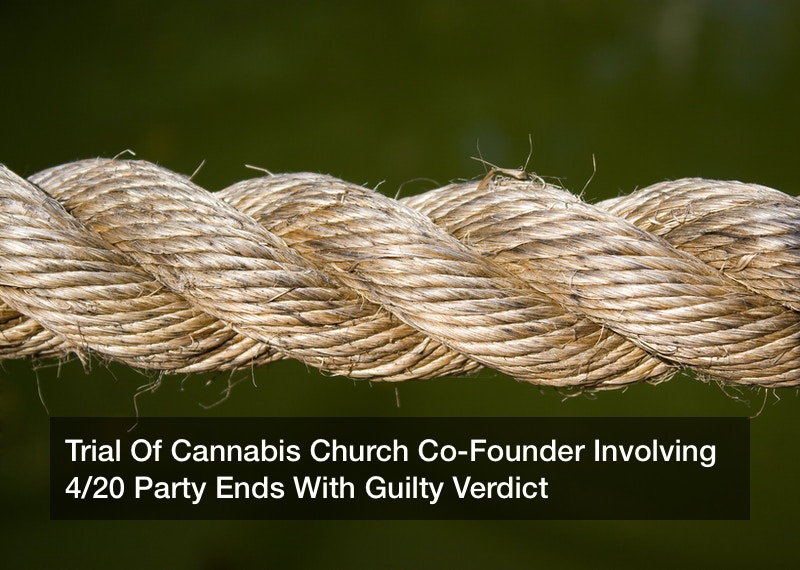 After nearly two years of legal battles, a jury ruled International Church of Cannabis co-founder Steve Berke guilty of public pot consumption. As a result of the verdict, Berke was fined $50 for two convictions, using marijuana in public and violating the Colorado Clean Indoor Air Act.
The charge of public consumption was in connection with a 4/20 party the Denver church held in 2017. This date also marked the opening of the International Church of Cannabis. Even before the big day, the nature of the church and the party grabbed the attention of city officials. The city had sent a letter to the church attorney, saying it had seen an announcement that the church was to act as the world's first large venue where adults could legally and socially smoke marijuana.
The city didn't take well to this announcement. It pushed back against the church's claim of being a church, stating that simply believing in the benefits of marijuana doesn't make it a religious belief. However, Berke asserted that he and any other members of the Cannabis Church are among the 68% of Americans who say that they attend church services at least occasionally. At the International Church of Cannabis, members practice the religious beliefs of Elevationism.
"As far as last time I checked we have freedom of religion in this country and because I believe cannabis helps me on my spiritual journey doesn't give somebody else to say that's not a valid religion," Berke said after the verdict.
Another major factor in the final verdict was whether or not party organizers advertised the event as public or private. According to Berke and his attorneys, the cannabis consumption portion of the party was private and attendees needed an invitation to get inside and light up. Despite this claim of exclusivity, undercover Denver police officers say that they were able to freely enter the consumption portion of the 4/20 bash.
Assistant City Attorney Rebekah Watada argued that listings of the party Eventbrite and Facebook indicated that the entire celebration was public. According to Berke, however, they considered the public portion and private consumption portion two separate events. Berke said that the listings Watada referenced were only for the public portion. The defense also argued that the undercover officers only got inside by deceiving members of the church.
The jury took two hours to find Berke guilty of the two charges.
Where some churches contribute to the 14.3 million tons of donated American textiles that go out to people in need around the world, Berke claims he founded his church to give adults a social environment to consume cannabis and practice Elvationism. Despite the jury's ruling, Berke says that the church's plans are unchanged and its members will continue to practice their beliefs.