3 DIY Craft Projects You Can Make With Items You Already Have
3 min read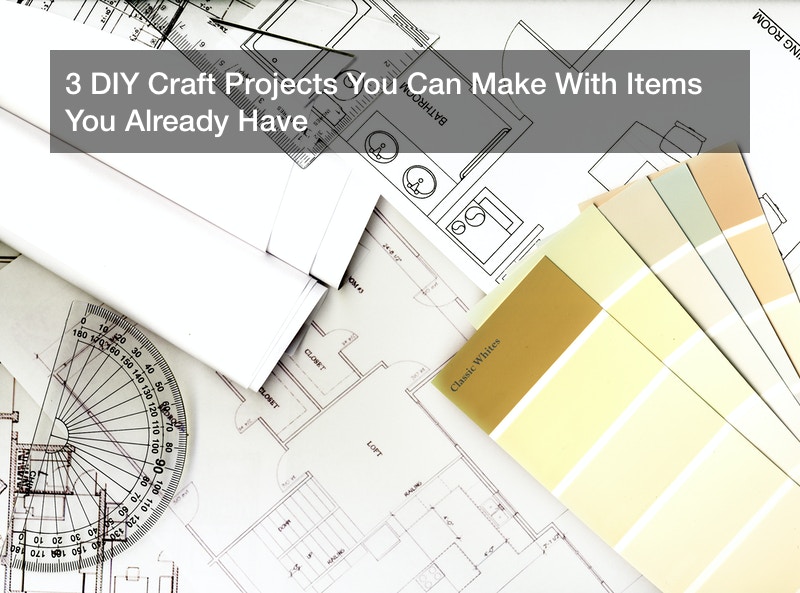 Getting creative and doing some fun art projects doesn't necessarily mean taking an expensive trip to the art store. In fact, you can do a lot of fun art projects with stuff you already have around your house. Not only does this save you money, but it allows you to get really creative. So if you're looking for some fun DIY art project ideas, keep reading.
Tire Planters
There are a lot of fun and unique items you can turn into planters for either inside or outside of your house. Having some unusual planters can make your flowers and plants look all the more pretty. So while the farming industry accounted for $535 million in sales of replacement tires in 2017, you're bound to have an old tire or two laying around in the garage. And the best thing about turning old tires into planters is that it's so easy to do. If you want to hang them up, like on the side of your house or a fence, just drill a few holes in the bottom for drainage and put your favorite flowers inside after hanging the tires. Or you could leave the tires on the ground and fill them with dirt and various plants. Using acrylic or spray paint, you can bring new life to the tires by making them colorful — you can even use stencils to add fun patterns. Either way, repurposing old tires into planters is fun and easy.
Tile Coasters
If you're looking for some new coasters and have some extra big ceramic tiles from previous remodeling projects, you're in luck. Using leftover tiles and some fabric or paper, you can have some great new coasters. And luckily, ceramic is quite a durable material, seeing as how it can withstand temperatures of 3,800 degrees Fahrenheit. All you'll need to buy is some Mod Podge if you don't have some already. You can use whatever kind of material you'd like — scrap paper, old curtains, or even tissue paper can all be used to make coasters. Trim your material of choice to fit the tile, brush some Mod Podge onto the tile, lay the material on top, and add another layer of Mod Podge on top. After it's done drying, you'll have some special coasters for your home, and they make great gifts, too.
Scrap Wood Jewelry
While store-bought jewelry is always nice, making your own can be cool too. If you have some extra wood laying around, you can easily turn it into unique jewelry. Start by cutting the pieces of wood into the size and shape you want — if you're doing earrings, the pieces can be as big or small as you'd like, but if you're making a bracelet they should be smaller. After the pieces are cut, sand any rough edges and stain them if you'd like. To make earrings, simply add an earring hook where you'd like. If you want a bracelet, cut a bunch of small pieces, drill a hole in each, and lace together with elastic or ribbon. Now you've used up some extra wood and you have one-of-a-kind jewelry.
Being creative doesn't have to mean spending a ton of money on craft supplies. You can easily find stuff around the house and turn it into something new.