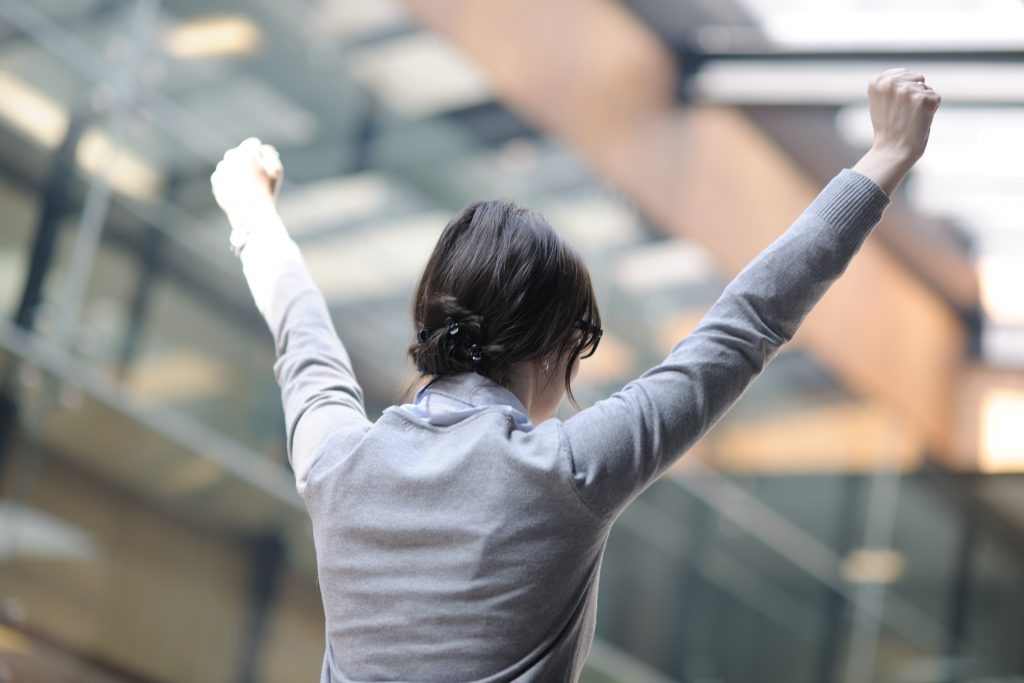 If you're reading these top 5 marketing strategies for your Colorado business, then you're taking the first step towards growing your small Colorado business. Some people think that if they have a fantastic product or service they can kick back and not worry about having to do any marketing. Unfortunately, experienced marketing consultants can tell you that's not the case.
To help get you started, we've detailed the top 5 marketing strategies below. Make sure you not only read them but act on them! Your business's survival depends on it. And we're sure you'll have questions along the way, so please feel free to read more helpful marketing articles here.
1. Create a Marketing Strategy Plan
All businesses need a roadmap to follow in order to succeed and grow. It should detail what your goals are, what marketing tactics you're going to execute, the timing and finally, how much it will cost. While it's critical to have a marketing plan for the launch of a new business, it's also critical to develop one each and every year.
2. Conduct a Competitive Analysis
Understanding who your competitors are and what marketing strategies they're employing is imperative to developing your marketing strategies. Keep in mind, your competitors may be different than "leaders in your industry". In some cases, you'll want to understand both in order to ensure you're at least keeping up with your competition and hopefully even the leaders in your industry. You'll want to implement this competitive analysis every couple of years since the marketplace is always changing.
3. Define Your Unique Selling Proposition
Determine what your unique selling proposition is and then make sure to use it across all brand messaging and marketing efforts. It will be important to have done your competitive analysis at this point so you can make sure you stand out against theirs. Just as I advised that you'll want to check on your competitors every couple of years, you'll need to make sure you're still on par with them consistently. 
4. Identify Your Target Audience
Your target audience is sometimes different than your end-users. For instance, your end-users may be children, but the majority of your marketing efforts may be spent targeting adults since they're the ones who will be the buyers. Then you can even go further by segmenting your target audience. Using that same example, "adults" can be segmented into moms, dads, grandparents, etc. Each of these segments may require different channels to reach them. Meaning, moms may be active on Instagram, however, grandparents, most likely won't be. Therefore, your marketing strategies may be different for each segment.
5. Social Media Strategy
Once you've got a grasp on the first 4 items, next is tackling social media. It's important to make sure that you have a presence on the correct social media platforms. You'll need to take a close look at your target audience and segments and determine which social media platforms they're on. A couple of things to ask yourself right off the bat: Who is your target audience and are they consumers or businesses? Here are some general guidelines for some of the most popular platforms:
For Facebook, the majority of active, engaged users are female, college graduates, live in urban areas, and are between the ages of 25-65. Facebook is best if you're targeting consumers.
For Instagram, while there are still more female users, it's a closer gap than with Facebook. They tend to skew younger at 13-40-year-olds and live in urban areas. While Instagram is best if your targets are consumers, you can still probably reach small business owners on Instagram, via their company Instagram page, since they are the ones who most likely are managing their account.
Twitter has slightly more male users, ranging in age from 30-65, living in urban areas with a median income of around $75,000. Twitter is used mainly to disseminate timely news/information/thoughts versus focusing on visuals, as with Facebook and Instagram. While you can use Twitter for reaching both consumers/individuals and businesses, it's a more effective social media strategy to use when trying to engage with individuals and/or small business owners.
Last but not least is LinkedIn. LinkedIn should absolutely be used if your targets are businesses. The age range of users is roughly 26 to 60 and it seems that anyone who is in business has an account on LinkedIn.
Brand positioning and building and maintaining an authentic brand voice is key for businesses on social media. Your brand voice is like your brand's personality, which is conveyed through your messaging and images you decide to use. You'll need to be consistent on each social platform. One example is if you're a business that provides other businesses with training, you'll want to keep your messaging and visuals pretty buttoned up and professional. You'll want to be perceived in a more serious light. But if, for instance, you are a consumer goods company that sells funny gag gifts, you'll want your messaging and visuals to be comical and light-hearted.
There are many other marketing strategies to consider when starting your business, like public relations, website optimization, SEO, email and direct mail campaigns, brochures, sell sheets, trade shows, etc. But simply doing them is not enough, you have to do them right! So unless you're a marketing expert, you're not going to be able to successfully reach your goals. Seek out a qualified marketing expert to ensure that your efforts always get you a positive return on your investment.