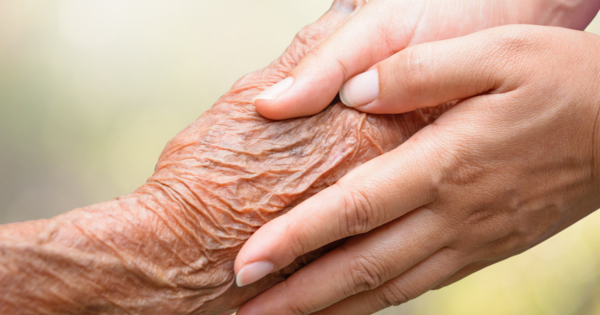 Aging is inevitable, and it's a process in life that everyone should expect. While aging comes with many positive outcomes, it is a different case for most seniors. When you have a senior in your home, you must provide the right care and attention, as this will influence their safety and health in the long run. Taking care of the seniors becomes easier when you consider the following tips.
Day-to-Day Care
You should understand that taking care of an older family member in some cases can be a full-time job. This, however, depends on the health status of the senior, especially if they have a disability. With the number of seniors having some form of cognitive impairment from adult day centers being at 52% nationwide, it only becomes concerning and shows the need for effective care and attention. Providing day-to-day care becomes essential, and you can find a day center that addresses the immediate needs of your loved one in your local town or city.
Money Management
Taking care of older family members in your home entails more than just providing food and other basic needs. You have to be thorough with all of the care and attention you give and every decision you make. You should be able to provide medical attention as well as engage them in recreational activities and social functions. This can be costly when you lack a financial plan. To effectively take care of the seniors, you must have money management skills. It will be easier to break down every need according to your budget and make it possible for your older family members to be properly cared for.
Healthcare and Healthy Living
Keeping your older family members safe, healthy, and properly cared for means that you should prioritize their basic health and healthcare needs. This involves making sure your home is a safe and clean environment. For instance, standing water that isn't cleared up within 24 hours can become a breeding ground for mold growth. Some mold can cause severe health problems, and the elderly are often at higher risk. Check your home for plumbing leaks and water damage.
You should also ensure that your loved ones get the right medical care and treatment whenever it's needed. You should seek the services of a respected doctor, as this will make it easier to note any medical and/or healthcare issues that you must address on time. Keep your senior on a balanced diet and provide healthy meals. This is vital, as improving their immune system and making them stronger is important in the long run.
Having Fun
It is paramount to keep older family members active and engaged. This means creating avenues that will ensure they interact and have fun with other family members and friends. Note that social interaction improves their physical and mental health. Consider taking road trips or going camping, as this refreshes the mind and gives your senior a chance to see the beauty of nature.
With the expectation that the revenue generated from trucks, utility trailers, RV rentals, and leasing in the U.S. alone will be approximately $22.1 billion by 2024, it only proves the essence of including your seniors in fun activities, like renting an RV to take your family on a road trip vacation! It will be easier to keep your senior engaged, active, and healthy if you consider your options carefully and think about your aging family member's happiness and well-being.
Thinking Long-Term
When you take care of your older family members, it is essential to start thinking long-term. This means thinking about the long-term medical and healthcare plans and, ultimately, the funeral plan. While this is not a priority, it is essential to have this in mind, especially if the senior suffers from a chronic illness.
When you think long-term, you also must find ways to finance the medical, healthcare, and burial expenses. Did you know that, according to the 2020 NFDA Cremation & Burial Report, the projection of burial rates went down to 37.5% while the cremation rate went up to 56.0% in 2020 alone? This only shows the changing trend, which calls for you to have a long-term plan that includes your senior's funeral and burial expenses in mind.
When you have an older family member in your home, it is essential to look for effective methods that'll keep them safe, healthy, and properly cared for. They still retain their crucial status in the family. Therefore, it will be prudent to give your senior day-to-day care, gain money management skills, find the best healthcare options, encourage healthy living and fun, and have long-term plans concerning your loved one in place.