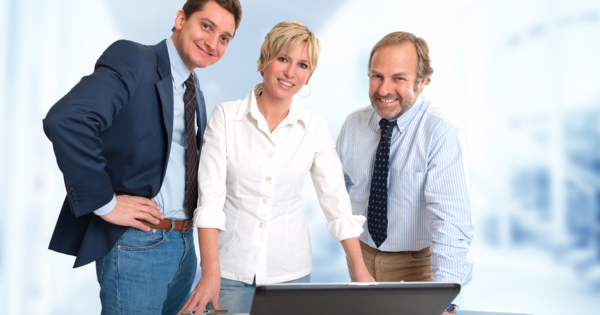 There is $23 billion worth of goods being manufactured in Denver, Colorado, which accounts for 5.6% of the State's employment. This region is buzzing with innovation. Here are the top ways you can elevate your manufacturing business and boost employment in the state.
Enhance Your Online Presence
According to Adaptive Marketing, 97% of consumers depend on the internet to discover a business. That is 97% of your target market looking for you, so present your website and your social media in a way that will draw your clientele to you. Be bold and different from your competitors by using fun and alluring colors to differentiate your online presence.
Build an operating system that easily interacts with your customers by including questionnaires and surveys. By 2023, according to the Cisco Annual Internet Report, 5G devices and connections will support 10% of global connections. That means internet speeds and connectivity will be 13 times the average mobile connection. Therefore, your website will have more visitors at the same time with no buffering whatsoever – so make your business's website worth the clicks!
Hire Sales Experts to Expand Your Client Base
Sales experts, as the name suggests, are individuals who are skilled in the field of selling. They train and assist you in finding solutions for your business. They will guide you in meeting your business needs in sales, advertisements, meeting and maintaining new client relationships, and so forth. Do consider partnering with one, as it will lessen the load of having to figure out sales and marketing if you have no experience in this field.
Invest in New Forms of Technology
As the leader of a manufacturing business, investing in technology is the way to go. To keep up with the quality of service and finished products that you desire, and that of your clients, be sure to have an ample budget for technology. A report by GM Insights suggests that the engineering, construction, and architecture industry has over 42% stake in the 3D rendering market. These are three major industries that require manufacturers with high-end technology to do business with them, so when you are up-to-date with your machinery, you will stand out and sought after for business.
The cost of running technology is only $0.20/hr, whereby hiring experienced individual costs on average $60/hr. With that said, it is no surprise that 40% of businesses in the USA disclosed that, after adopting flexible technology, they experienced better agility and responsiveness in their revenue and client interaction.
Obtain Customer Feedback
Customer feedback is golden, as it allows you to know your strengths and weaknesses as a business leader. When a client has something to say, be sure to listen. Take the feedback to heart and implement the corrections and suggestions. Not only will you get to improve and give your customers what they desire, but they will feel special and realize that you value their feedback. Once that is done, you'll have gained a loyal customer!
Increase Productivity in the Workplace
In temperatures as high as 1700 degrees Fahrenheit, normalizing is a technique that uses heat to treat an iron or steel part under intense heat. The metal is then air-cooled to increase ferritic grains in the steel and consistency. This process improves dimensional stability, machinability, reduces the stress of the parts, and further controls mechanical properties.
Your employees need to be well-trained in techniques such as normalizing. There need to be clearly defined practices and processes to increase productivity in the workplace. Everyone should play their role in making the objectives come alive. There has to be fluency in movement and zeal in every step. Think outside of the box, too. When your employees are happy, productivity increases, and then you'll have satisfied customers.
As a business owner, it's important that you stay ahead of the game. All of these outlined steps require consistency, patience, and perseverance. Keep your employee and client needs in check every step of the way so your manufacturing business will stand out in Colorado.