Hot Denver Real Estate Neighborhoods
4 min read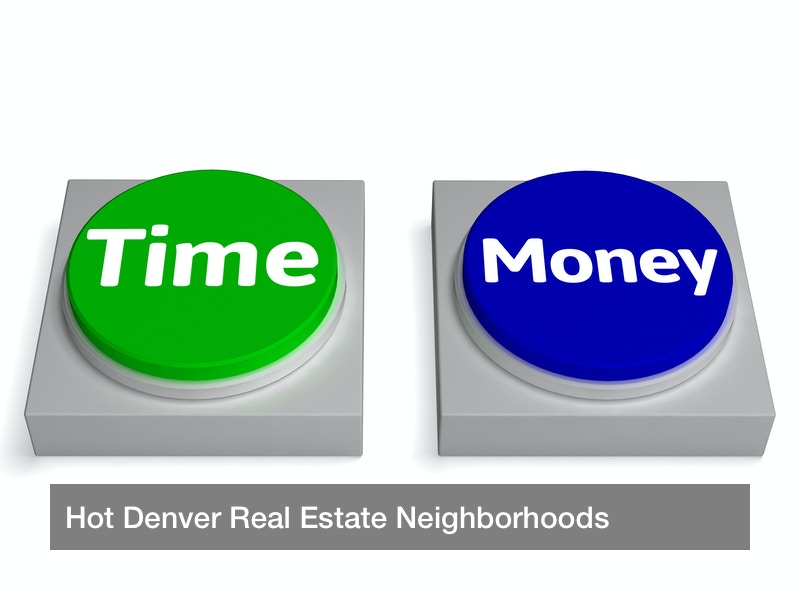 The real estate investment in Denver is a scene full of opportunity, but you need to know where to look for this to reach full potential. In a city that is constantly growing and a city that is reaching new population numbers and heights of advancement, it's hard to stay up to date with all the hottest spots for real estate investors. Approximately 84% who have invested in real estate indicated that they will make another real estate investment in the future. If you're feeling lost in the overwhelming details of navigating the complicated real estate industry, this little insider guide can help you figure out the best way to approach your options.
Best 4 Denver Areas for Real Estate Investment
The best areas in Denver for real estate advance are determined by analyzing key aspects of the population and expansion of the location and predicting if this will encourage the economy to get the best cash flow from your locations. From residential, rental, or commercial real estate, you can try and pinpoint what specific Denver places will offer the best ability to bring in an excellent profit.
With so much of the North Aurora area included in Opportunity zones for redevelopment, this is an excellent place to put far less money down for a major long-term pay-off. The money from other pockets are already going into this area as it improves, grows, and expands – opening more real estate opportunities for less money out of your own hands.

The rental scene in North Aurora is also thriving due to the high number of Stapleton-based individuals desiring closer access to Denver. North Aurora is an excellent spot just East of these cities, perfect for families or frequent travelers.
The big I-70 project coming to the neighborhoods Park Hill, Clayton, and Swansea will elevate the neighborhood potential and provide an amazing opportunity for investors. This is a golden chance to see amazing turn around in your ability to generate profit, expand, and continue an upwards momentum of income. With the sheer amount of greenspace and plans for future development, these 3 neighborhoods have become the most popular spots for real estate investors to choose to sink their hopes into.
Westminster has had a huge part to play in the growth of Denver. There are several development corridors and redevelopment sites in the Federal Opportunity Zone that promise investors something special as their plans continue to improve the area and increase the population.

The opportunity zones in this area are also perfectly placed when it comes to access and expansion, along with early projects and big plans to keep the momentum moving forward. This is always an exciting thing for hopeful investors.
Living in the heart of Denver or in the beautiful, yet pricey, mountain range areas isn't a possibility for many Americans. Cost of living in these areas is very expensive, which is both a burden and a blessing for investors with property around Denver and Golden. However, Lakewood and surrounding towns sit confidently in the middle, making it a perfect spot for affordable housing close to both Denver and the mountains.

Prices have gone up and have greatly benefited Lakewood property owners with real estate investment due a change made in 2018 to help slow the rapid growth. When the supply is constrained in an unnatural way like this, it's a quick way to see an excellent profit.
What Areas Are Ripe For Real Estate Investments
Above are areas of town that I currently like, but there are others. This has been written a million times, but "location, location, location" and three important parts of buying real estate. What makes a good location?
Government and Tax Incentives
Look at the Federal Opportunity Zone and find locations that you could invest in that are within this confined perimeter. These areas have lots of incentives for growth and expansion, which should bring big investment and change the neighborhood. Wide the wave of investments! One of the best examples of this ideology is the Park Hill and Clayton neighborhoods.
Gaining access to Denver, Golden, Boulder, and other big areas on this side of Colorado is a big selling point for many hopeful homeowners or renters. They count on accessibility to highways, cities, employment opportunities, and other important locations for their everyday life. You don't want to take a big risk by investing in an area that is secluded and cut off from much of the city.

Aim for investment opportunities that sit in decent halfway points between major opportunity areas. This could be the cities of Denver themselves, Opportunity zones, or between school districts.
Proximity to Hospitals, Universities and other Institutions.
These places will never go out of business and have a long history of transforming a neighborhood and improving the quality of life for nearby homes offer – in turn, allowing you to charge a little more and turn a better profit.

Take Aurora, for example. The proximity of three major hospitals, including the Children's Hospital and the newest VA hospital, has greatly improved the conditions for living in Aurora neighborhoods and rental complexes. Because of this, investors have seen a great opportunity to maximum revenue and increase their reach!