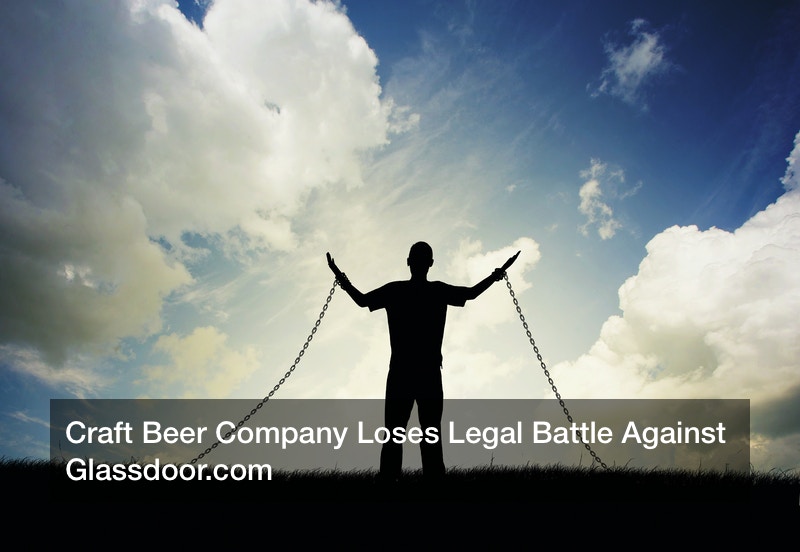 Studies have found that half of all customers who enter a business will do so, at least in part, because of a physical sign. Yet in today's digital world, people often interact with a company online before checking them out in person. And for many businesses, company review sites like Glassdoor.com have become a major branding opportunity — or vulnerability. Now, a court has ruled against a company who tried to get a review removed.
Last March, Craft Beer Stellar, LLC filed a lawsuit against Glassdoor, Inc., claiming the website allowed negative reviews to be posted against one of its franchisees that contained confidential information. This was filed under the accusation that there was a violation of the Defend Trade Secrets Act, which was enacted by the 114th United States Congress in 2016. Considering that there are almost 180 breweries and pubs across Colorado, this could have been any one of them.
The lawsuit against Glassdoor stemmed from a filed complaint against Hoppy Days, LLC by Craft Beer Stellar for breach of contract claims. In 2015, the parties executed a franchise agreement shortly before the defendant opened the store in 2016. According to Craft Beer Stellar, the defendant was sent a notice of default or failure to comply with the franchise agreement in late 2017. Following this notice, the plaintiff claimed the defendant began posting trade secrets and confidential information on Glassdoor.com.
Craft Beer Stellar's claims were based on negative reviews, including information like patterns, secret formulas, and compilations of operation information, posted on the review site. After the co-founder of Craft Beer Stellar emailed Glassdoor to issue a complaint regarding the posts, it was removed for violating community guidelines. But it was re-posted by the user after making changes so it followed the community guidelines.
The plaintiff made the argument that because Glassdoor removed the review and then allowed an updated review to be posted again, Glassdoor was an author of the post due to the company modifying the content. And as an author, the plaintiff argued that Glassdoor was no longer under the immunity given to interactive computer services.
In Craft Beer Stellar, LLC. v. Glassdoor, Inc., the district court recently ruled that the Defend Trade Secrets Act (DTSA) is not an "intellectual property" law, meaning it is not excluded from the regulations that protect online services providers from being treated as an author, publisher, or distributor of third-party content.
While this is a great loss for Craft Beer Stellar, it is quite the victory for those websites that collect, manage, and allow user-generated content to be publicly posted.