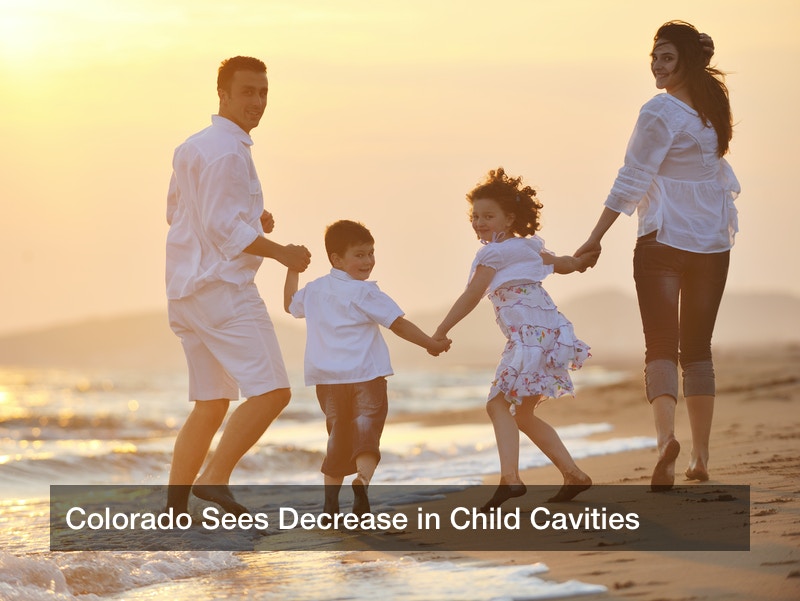 If you have a child, you may be familiar with taking them to the dentist on a regular basis. With that, comes the awareness of potential issues your child might face in regards to their oral health. One of these problems they might experience is a cavity.

It's a fact that more than 40% of children have cavities by the time they reach kindergarten, so there's a chance that your child may have experienced one in their life already. Even though it is such a common issue, Colorado has found that the number of its youngest citizens with cavities is rapidly decreasing.

According to 9 News, The Colorado Department of Public Health and Environment says the number of kindergarten students who have had at least one cavity has decreased by 14% over the past 10 years. The number of third graders who had at least one cavity also dropped by 10%. Dr. Larry Wolk, executive director and chief medical officer at the Colorado Department of Public Health and Environment spoke with 9 News about this and how it simply might not be enough.


"We've made progress," Dr. Wolk said. "But too many Colorado children still suffer needlessly from the preventable pain of cavities."

A report out of the department says children who attend lower-income schools are known to have a higher rate of untreated tooth decay. African American and Latino students are also at risk, as they are less likely to have access to quality dental care compared to white students.

Research has shown that parents who help their kids on a path of good oral health can actually help prevent cavities. Patch says the health department recommends water with fluoride in it to help children maintain oral health, despite the color of their skin or their income. They say children who drink fluoridated water on a regular basis are less likely to experience cavities, 40% less to be exact. Keeping up with your child's oral health can help greatly, regardless of which state you live in.