Cleveland, San Francisco Fertility Clinics in Hot Water Following Malfunctions
2 min read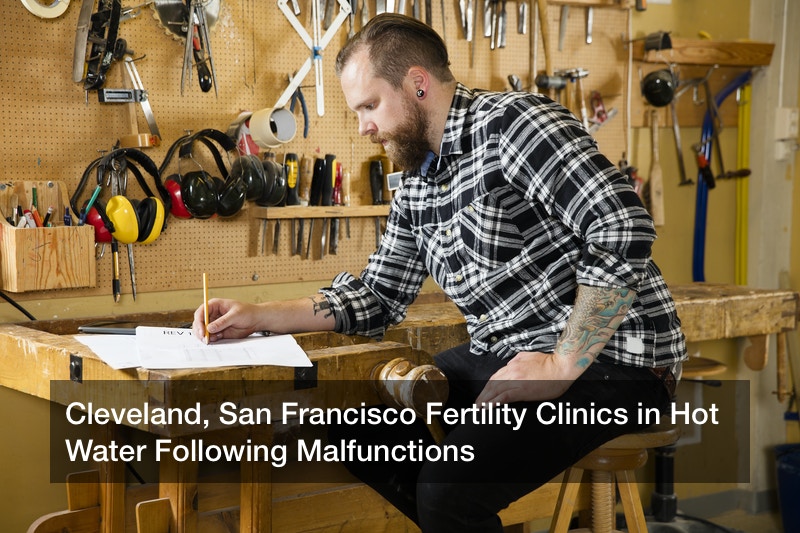 A problem with liquid nitrogen may have damaged thousands of frozen embryos and eggs in a San Francisco fertility clinic, a devastating system failure that has drawn national attention and anger.
According to NPR, more than 400 patients of the Pacific Fertility Center received calls and letters regarding the issue. The nitrogen level in one of the tanks fell extremely low and an emergency filling took place immediately. The filling involves getting the levels of liquid nitrogen back to normal. The tank's contents were instantly transferred to a tank that is fully functioning to prevent any further potential damage.
This incident in the San Francisco clinic occurred on the exact same day as a similar tank failure in Cleveland. The clinic in Cleveland experienced a temperature fluctuation that jeopardized the contents of its tissue storage bank. That incident impacted at least 700 patients. While researchers at the San Francisco clinic are unsure at this time what caused the malfunction, they do say a substantial number of embryos had been stored in the tanks for eight to 10 years.
Once a frozen embryo is damaged, there is often nothing that can be done to help the couple regain what they've lost.
Dr. Carl Herbert, president and medical director for the Pacific Fertility Center, spoke with ABC News.
"The good news is, we have viable embryos — we've proven that from that tank," Herbert said. "So my hopes are that for my patients, they'll be okay. But because there's an unknown, it's extremely stressful."
Herbert says there are about 500 patients who have eggs and embryos stored in the San Francisco tanks who probably won't ever use them. Regardless of this, people are still worried about their eggs being jeopardized in Cleveland and San Francisco. One in eight couples (or 12% of married women) find themselves having trouble getting pregnant or sustaining a pregnancy. As a result, something like this can be extremely nerve wracking to a woman or couple who put their eggs, and dreams of motherhood, away for safekeeping.
After the incident at the Cleveland clinic, the American Society for Reproductive Medicine said the loss of the eggs and embryos was truly a tragedy. So far, at least one family that put their eggs in one of the tanks in the Cleveland clinic have decided to file a class-action lawsuit against the hospital.
The tank that caused all of the issues in San Francisco has been removed and replaced. Dr. Hubert has applauded the clinic's decision to make that move. Since these two incidents, other clinics across the country are on alert for similar equipment malfunctions.