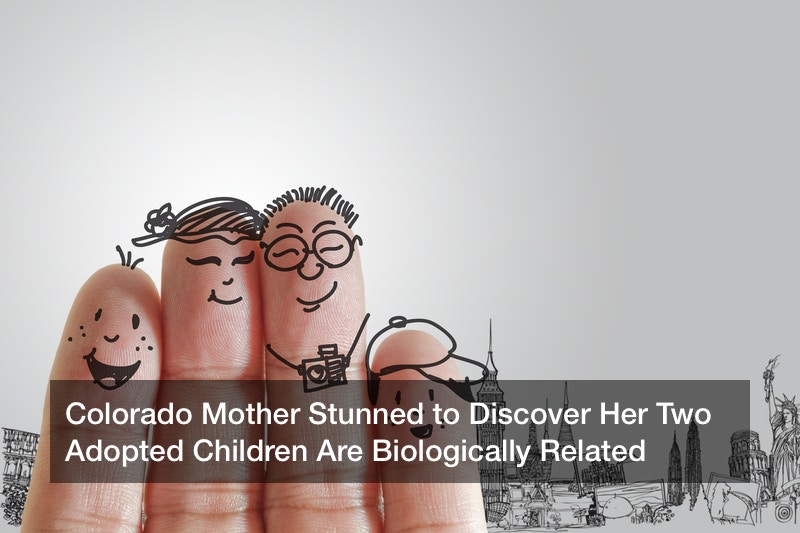 It may seem like something out of a storybook, but this very real tale of two siblings definitely has a happy ending.
When Colorado resident Katie Page was young, she always pictured herself becoming a mother. But after fertility issues and a divorce rocked her world in her early 30s, she thought that dream might never come to pass. She then decided to take control of her own destiny and become a foster parent — and her application was finalized, aptly enough, on Mother's Day 2016. Shortly thereafter, Page welcomed several short-term foster placements into her home.
Then, Page's caseworker inquired as to whether she would be interested in fostering to adopt an infant born with drug exposure. It was a question that required an almost immediate answer, and Page decided she was up for the challenge. Page was told that Grayson, the baby, was left at the hospital by a mother who gave false contact information and could never be located. Page instantly fell in love and officially adopted Grayson in May of 2017.
While nearly one-third of all adoptions in the U.S. occur in single family homes, Page's little family of two would soon grow to three. Although Page took a break from fostering to adjust to her new life with Grayson, the new mom's caseworker called again a few months later to ask about whether she'd be willing to take on another infant. This baby, a girl, was born in the same hospital as Grayson and had the same medical complications and drug exposure conditions. Page felt an undeniable urge to adopt this infant as her own. She also had a sneaking suspicion from the mother's listed date of birth that Hannah, then only days old, could be related to Grayson.
However, the adoption agency did not agree. The organization maintained that the pair came from two different mothers and Page felt everyone was rather dismissive of the idea that there was a genetic link between the two. But while regular play in early development can lead to the formation of at least 400 genes in the cerebral cortex, some genetics are determined far earlier — and are completely inescapable.
Page's maternal instincts urged her to continue in her quest to find out the truth. She felt the physical similarities and circumstances surrounding the births of both children were too uncanny to ignore. One report suggests that Hannah's birth mother was interested in parental visits, which may have helped Page fill in the missing gaps. Page purposefully held back information about Grayson to assess whether her hunch might be correct. Finally, Page was able to obtain DNA tests for both children and found that the two were not only adopted siblings but biological ones, as well.
As a result of her persistence, a judge ruled that Page would be permitted to adopt Hannah as well. The decision, which came through just before the end of 2018, was likely made in her favor due to the biological component within their found family.
"Because they were related," Page explained to PEOPLE, "she was able to stay in my home — judges rule that way. They were meant to find each other, that's pretty clear… If they weren't related, Hannah would not have stayed with our family. She would have been placed with other relatives. It was a great thing."
Now that the trio has been permitted to make their family official, they're enjoying spending as much time as possible together. Page also hopes to adopt Grayson and Hannah's five-month-old sibling later this year.