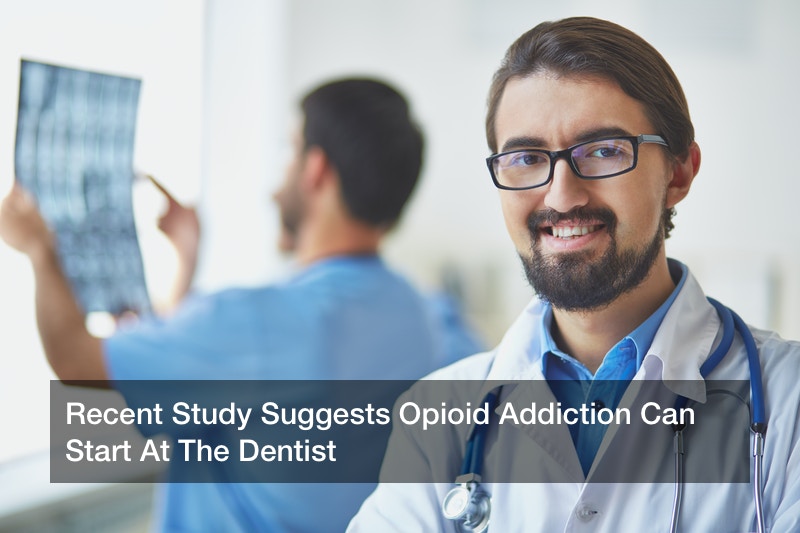 A study published in JAMA Internal Medicine revealed that 31% of patients aged 16 to 35 were prescribed opioids by their dentists following procedures to remove their wisdom teeth.
Of those nearly 15,000 patients who received their first opioid prescription from a dentist or oral surgeon, nearly 6% were diagnosed with opioid abuse disorder later that year.
For an accurate comparison, the study also looked at wisdom teeth removal patients who were not prescribed opioids to manage pain. Researchers found that just 0.4% of this group were diagnosed with a substance abuse problem within a year following surgery. For both groups, researchers focused on patients in that age group who had their wisdom teeth removed in 2015.
An AACD survey revealed that 99.7% of surveyed adults believe that a healthy smile is socially important and having your wisdom teeth removed is certainly a necessary part of that. However, some are wondering what alternatives exist to avoid introducing opioids to young people as much as possible.
According to Dr. Demarcus Smith, one of the co-founders of Oral Surgery Services in Metairie, his practice has had success using an anesthetic called Exparel to help patients manage pain post-surgery. Smith said that the risk of addiction to opioid medication is exactly what has spurred the dental industry to modify their practices.
"It's a struggle because we want to keep our patients comfortable and give them a pain-free experience, but you want to avoid using certain kinds of medications," Smith said.
Opioids are certainly among these medications, as the country has been battling a recent epidemic of opioid abuse. According to a report from the Centers for Disease Control and Prevention, more than 70,200 people in the United States died from drug overdoses in 2017. Over 68% of those deaths involved an opioid.
Despite these stark numbers, prescription rates have been steadily dropping. The opioid prescribing rate peaked in the U.S. in 2010. It leveled off and started declining in 2012, and the CDC has reported a 19% reduction in the yearly prescribing rate between 2006 and 2017.