Broncos' Gordon: DUI and Possible Suspension
2 min read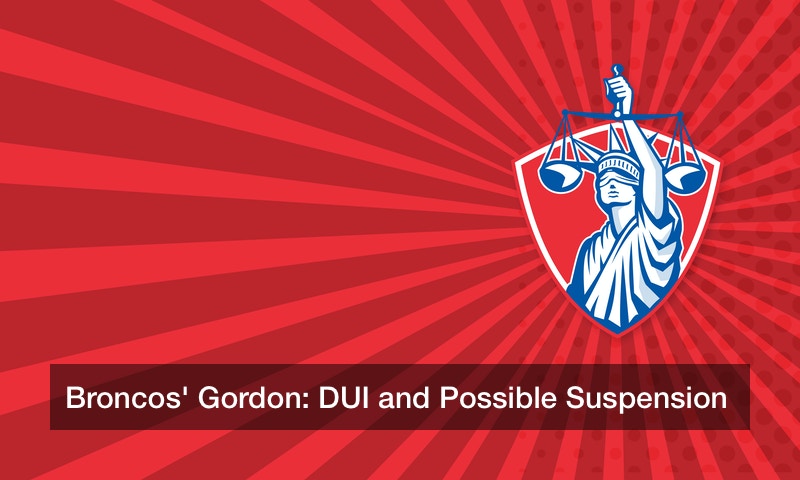 Denver Broncos running back Melvin Gordon was arrested on suspicion of driving under the influence and speeding on October 13. According to the Denver Post, Gordon was traveling at 71 mph in a 35 mph zone and was pulled over by police in downtown Denver.
As mandated by the new collective bargaining agreement, player DUI convictions can lead to a three-game suspension. The NFL office carries out the discipline and typically waits until the legal case is closed. However, while Gordon's original court date was set for Friday, November 13, it has since been moved to Monday, December 14.
Gordon's day in court was rescheduled at the request of his attorney. After December 14, the Broncos will have three games remaining in the season, and it is unclear how swiftly the NFL office will act after the court date if Gordon is in fact convicted. In other words, there is a chance that the player's suspension may not begin until the 2021 season.
In his first public comments since his arrest, Gordon said that he was "very apologetic" about the incident. "Because of the legal things, I haven't been able to publicly say what I needed to say, but to put it out (there), I am sorry I was even in the situation," he told reporters. "I don't want people to feel like, 'Because Melvin didn't say anything or didn't speak out, he's not apologetic about the situation.' That's not the case at all."
He went on to comment on the possible repercussions, saying, "I'm not really worried about (a potential suspension) to be honest … You deal with that when you have to deal with it."
But what other penalties does Gordon face? A first-time DUI conviction in Colorado is classified as a misdemeanor that carries penalties of:
Five days to one year jail;
A fine of $600 to $1,000;
48 to 96 hours of public service;
A nine-month drivers license suspension;
A loss of 12 DMV points;
Alcohol education classes
While in Pennsylvania, a second DUI conviction may result in a minimum of five days to a maximum of six months in jail, Colorado DUI law is a bit stricter. Penalties for a second DUI range from 10 days to one year in jail as well as hefty fines, public service, a one-year license revocation, and more.