April Showers May Bring Spring Roofing Scams to Colorado Residents
2 min read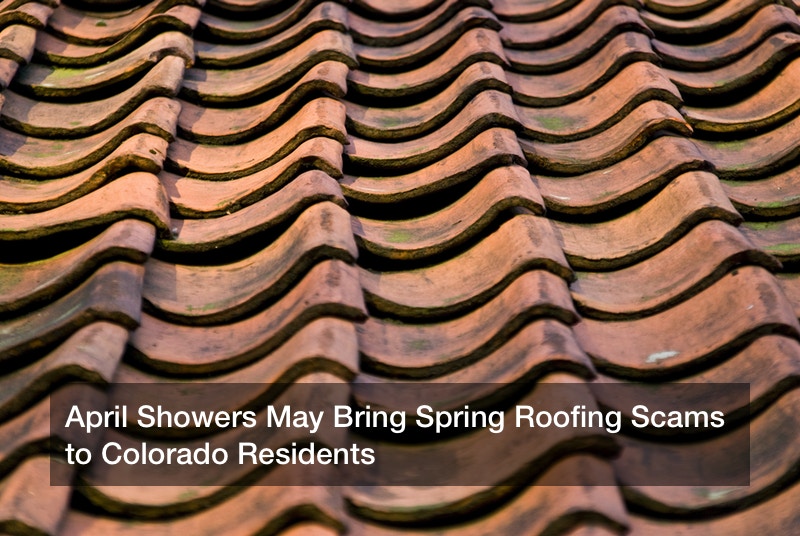 Frank and Gerri Duffy, residents of Bayfield, CO, are just two of dozens of homeowners who have been scammed by dishonest roofing contractors.
Following a hailstorm in 2014, the Duffys received a visit by a representative of East West Roofing, who offered an inspection and the proper paperwork to file an insurance claim. The Duffys wrote a check for $6,847.92 but months went by and the roof work never began. Company owner George Harris was unresponsive to their refund requests, and the couple realized they had been duped when the phone number for East West Roofing in Grand Junction was suddenly no longer in service.
"I spent a whole year trying to get back $7,000," said Gerri Duffy. "This guy, he should be in jail. He probably never will be. He flies under the radar, and he knows what he can get away with. The guy's probably sitting in the Bahamas somewhere."
La Plata County Sheriff's Office spokesman Dan Bender confirmed that there is an active investigation involving the Duffys and several other victims who had been scammed by the East West Roofing company.
The Colorado Attorney General's Office is warning homeowners to beware of roofing scams as spring approaches. "Many of these unlicensed roofing companies will canvas an entire neighborhood following large snow, hail, or rainstorm," said Attorney General Cynthia Coffman. Coffman encourages homeowners to do their research and know what questions to ask, so they don't become victimized by scammers and high-pressure salesmen.
The Duffys have had to take out a $20,000 home equity loan in order to repair the roof and fix the water damage to the ceilings and walls. Gerri Duffy offers her own warning to the community: "If you're old, be extra careful. We know how people take advantage of elderly people on the phone. They took advantage of all ages here. We just happen to be elderly."
Due to unpredictable weather, particularly in areas like Colorado, roof damage can be inevitable. One thing to consider is the type of roofing materials homeowners use to protect their homes. Metal roofs, for instance, often last for more than 50 years with proper maintenance and are known to be highly durable against heavy weather conditions, such as hail or snow.