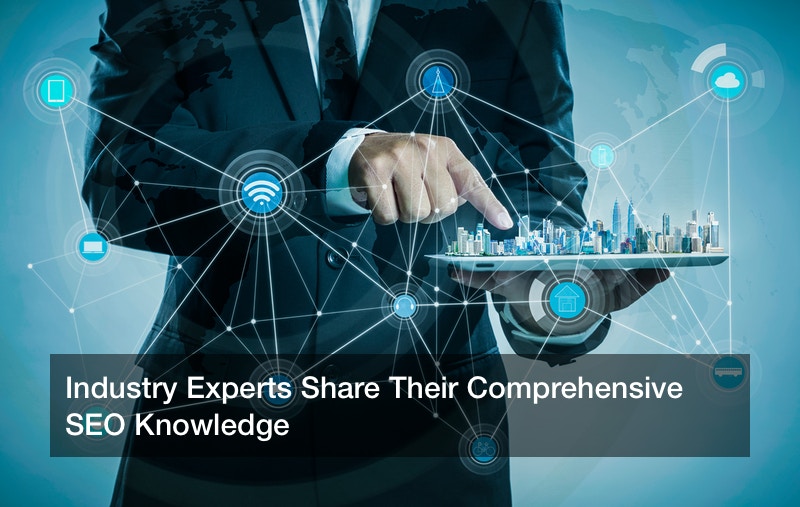 There's no such thing as too much good advice. That's precisely why we've gathered a number of helpful insights from several SEO industry experts; the better you understand the changes search engine optimization is going through (as well as the things that stay the same), the more successful your campaigns will be. Let's dive in!
A More Educated Client Base
Though quite young compared to our other advancements and inventions, the Internet has been around for a while. In just four decades, the global system of interconnected has utterly transformed; now, both businesses and consumers are beginning to fully understand its nuances and have gained a level of expertise lacking in previous generations.
"We continue to see more and more clients with a basic understanding of SEO, social media, analytics, and overall web strategy," said Zach Bradshaw of Greensboro SEO Pro. "Businesses are becoming more confident in the power of digital marketing."
This experience has allowed consumers to become choosier in their purchasing decisions, as Jim Huffman of GrowthHit explained.
"Today customers are bombarded with message and options. The brands that use personalization and segmentation to speak in a targeted manner will make their way through the noise and actually get through to the customers or prospects."
Engagement Is Everything
The only way to stay ahead of your competitors is to adapt to these changes and meet your consumers head-on.
"In 2019, it is about connecting with your customers through multi-channel marketing reach," explained Mano Behera of The Digital Restaurant. "Gone are the days of email blasts and one-way push, it is about engagement and meaningful conversations. Your online reputation has a direct impact on your business bottomline, so requires an active management strategy.
This is why finding a free keyword tool to create a strategic marketing plan is essential. Samuel Morris of Digitalitics agrees, although his approach is more geared toward the technical aspects of the industry.
"User engagement is key, increasing dwell time for organic visits from focus keywords and phrases will continue to be increasingly important. Always keep in mind that Google and other search engines are in the business of producing high quality unique search results that are most relevant to the end users search queries." 
No one understands this better than Brian LeFleur of Vested Marketing. His company is focused primarily on offering his most popular type of client exactly what they need.
"Being a marketing firm located in South Louisiana, having Oil and Gas clients is a must! A vital aspect to marketing for these companies is the ability to pivot and adjust with the volatile market. The digital marketing trend being born out of this necessity is the improvements to the software being utilized in order to be extremely innovative and flexible to match the speed in which the market shifts."
However, there are many pieces to the SEO puzzle; in order to have the full package, you must be ready to adapt to the rapidly evolving technological developments in the industry and this is where a custom software development company can help.
Ready Or Not, Here Tech Comes
"Digital Marketing is evolving," said Craig Larson of ClickReady Marketing. "Using AI to gain advantage in targeting and audience selection will be key in 2019. We feel SEO is trending more local where structure data, directory listings, and targeted Geo pages will rule the day,  especially for professional and/or service types of businesses. Voice Search has already become prominent in search and we see this trend continuing to grow."
"Constant change (and change can be expensive). That's what is happening in the Digital Marketing landscape," says Tanja Groos of Mindspin Studio. "Businesses find it challenging to have their websites found, especially when competing with large corporations with giant content creation and online marketing budgets. They wonder how they can be seen, when others seem to essentially buy their ranking."
According to Jason Thibault of Massive Kontent, one of the easiest and most effective ways to put yourself ahead of the technologically advanced competition is to include videos in your content.
"We're seeing great results by placing a three to five minute video within the body of long-form articles. The video should ideally summarize the article, hitting on the main points with graphics. The video is then syndicated across YouTube, Facebook, LinkedIn, and Twitter acting as an ambassador for both your company and your most recently published content."
Not everyone agrees on what is the best plan of action, as Courney Smith of Smith & 7 proves.
"Mobile Speed. In the coming year Google will favor sites that load quickly and efficiently, because it enhances the user experience. With the focus and dedication to AMP, sites that incorporate well-built accelerated mobile pages/posts will be rewarded in mobile SERPS. AMP application will go well beyond content/articles and will focus on delivering information to more remote areas of the world without advanced internet and connectivity."
Stick To The Basics
In fact, some people are on the complete opposite end of the spectrum; rather than pushing yourself to make changes that may or may not be beneficial, you should focus on what you know — and what matters the most.
"The best 'trick' to digital marketing this year is EXACTLY the same as last year, and the year before, and the year before that: CONTENT," stated Chris Readenour of High Level Studios. "If you don't create compelling content, you'll never rank."
Will King of Eastside Co is on the same page, although he considers a different SEO factor to be the most important.
"Backlinks remain one of the primary signals Google uses to measure trust. However Google's ability to recognise which links are likely to be clicked improves all the time. With this in mind, an effective strategy is to focus on acquiring backlinks from contextually relevant pages that are likely to refer real traffic to you."
The Big Picture
At the end of the day, all of these odds and ends should be combined to create a well-rounded SEO campaign; your puzzle — or story, as David Veldt of Interactually calls it — would be incomplete.
"Humans connect with stories, and marketing strategies in 2019 are finally embracing that. Creating this type of content has a bigger impact on SEO than chasing Google's algorithm because it connects with users and drives links. A well-crafted story boosts open rates for your email campaign, drives engagement across your social media properties, and increases conversions through your paid campaigns."
Although slightly less poetic, John Bracamontes of Acumen Studio agrees.
"In 2019, SEO is guaranteed to be even more heavily focused on matching context, intention, and uniqueness of answer in the content. We already see this happening in a significant way now, but with the higher adoption, complexity, diversity and comprehensiveness of voice search, ALL SEARCH will become more sophisticated allowing context modeling to be even better and more necessary."
If you can find a way to work these words of advice into your SEO campaigns, you'll find yourself swimming in leads in no time.