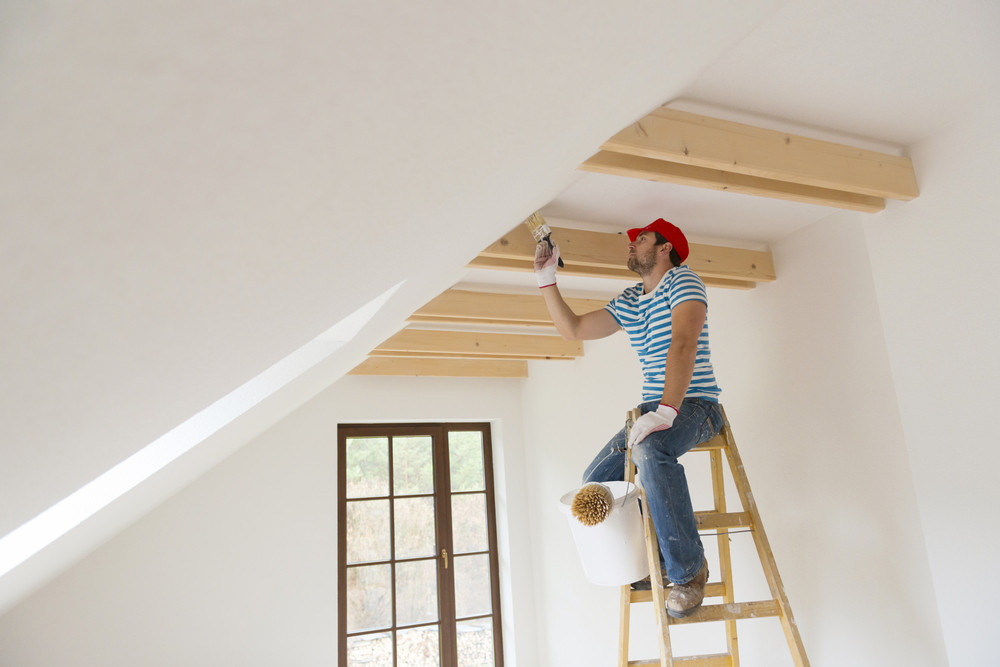 So, you own a Denver painting company and want to grow. You're in luck! There's never been a better time to leverage digital marketing to give your business the boost it needs. It's all about reaching your customers where they are, and they are online. But where do you start? Find out more about the specifics right now!
1. The Future Is Bright for Painters
You're in a field that's poised to grow. Between 2020 and 2030, the employment of painters is projected to grow by 5%. That's a pretty decent growth rate! But it's up to you to make sure your business is ready to seize this opportunity. With the right digital marketing strategy, you can stand out from the competition and make the most of this projected growth.
2. The Power of Home Improvement
Did you know that painting the interior of the home is among the most common home improvement projects for United States homeowners? It's right up there with landscaping the yard and replacing or acquiring new appliances. It's great news for you! It means there's a high demand for your services, but it also means there's likely a lot of competition. A robust digital marketing campaign will help set you apart and ensure that when homeowners are looking to give their homes a fresh coat of paint, it's your business they think of first.
3. Leveraging Social Media
So, how can you use digital marketing to grow your Denver painting company? It's all about social media. According to Hubspot, 60% of businesses plan to increase their Instagram budget, while 40% plan to use some of their funds for Facebook, Youtube, and LinkedIn. Your customers are on these platforms, which is where you should be. Sharing before and after photos of your work, providing tips for choosing paint colors, and showcasing your team can all help build your brand and attract new customers.
4. Making Your Business Visible
Search Engine Optimization (SEO) is another crucial element of your digital marketing strategy. When homeowners in Denver search for 'best painting company,' you want your business to be the first they see. Optimizing your website and content for search engines can significantly increase your visibility online, driving more potential customers to your business.
5. Showcasing Your Expertise
Content marketing is all about establishing your company as an expert in the field. Start a blog on your website, providing tips on everything from choosing the right paint color to preparing a room for painting. This not only helps with SEO but also builds trust with potential customers. They'll see that you know what you're talking about and feel more confident hiring you for their painting needs.
6. Harnessing the Power of Online Reviews
In the digital age, word of mouth has taken a new form through online reviews. It's estimated that 90% of consumers read online reviews before visiting a business. You can improve your online reputation and attract new clients by encouraging your satisfied customers to leave reviews on platforms like Google My Business and Yelp. Show that you value feedback and use it to improve your services. As a result, potential customers will appreciate your transparency and be more likely to choose you for their painting needs.
7. Keep Your Customers Engaged
Don't underestimate the power of a well-crafted email campaign. Email marketing allows you to stay connected with your past customers and potential leads, reminding them of your services and providing them with valuable content. Send out newsletters with home painting tips, updates on your services, or special offers. A personalized, engaging email can help keep your company at the forefront of your customer's minds and encourage repeat business.
Growing your Denver painting company might seem daunting, but with the right digital marketing strategy, it doesn't have to be. Remember, it's all about reaching your customers where they are and showing them why they should choose you. With the projected growth in the painting industry and the popularity of home improvement projects, there's plenty of opportunity out there. It's up to you to seize it. So go ahead, start strategizing, and watch your business grow.