Your FitBit May Be More In Tune With Your Emotions Than You Are
3 min read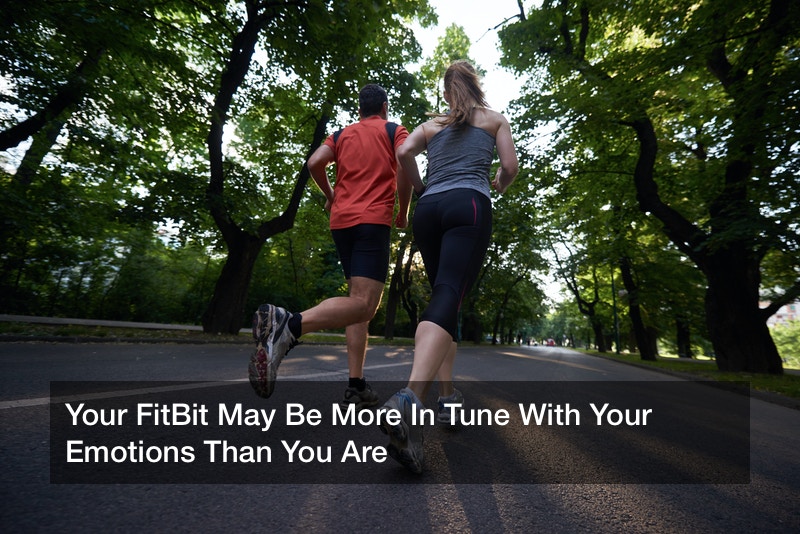 In recent years, the widespread health craze has boosted the creation and sales of exercise-related wearable technologies.
However, according to GQ, the detection of a "heartbreak," in the heart rate monitor of the popular FitBit wristband, could lead to the use of these devices for recording quantifiable medical data.
For instance, co-founder and CTO of Guesty Koby Soto had been dating his boyfriend for a while and things appeared to be going well. However, Soto found himself in distress after receiving a call from his boyfriend ending the relationship.
Later that night, Soto had trouble sleeping and decided to check his FitBit app which he had been wearing all day.
What he discovered was a sizable spike in his heart rate at the exact same time he received the unfortunate news.
While being able to see a visual representation of people's emotions is extremely intriguing, some worry that this could have repercussions.
Silicon Valley is currently on a mission to quantify as much of our lives as possible, both as a way to gather data about their consumers and to use it to better cater to their desires.
In fact, the top performing companies in FitBit's sector were Etsy Inc. (ETSY), opening up 94% from its indicated price; Shopify Inc., (SHOP) up 65%; and Fitbit (FIT) following closely at 52% in third place. Shopify already operates by analyzing the shopping trends of consumers.
The concern is that there will be products designed to specifically track emotional moments in a data-driven way, which will then monetize human emotions in a seemingly dystopian fashion and allow companies to manipulate them for profit.
While there is no way of knowing exactly what wearable technologies will be able to do in the years to come, one thing that is certain is the market will not be slowing down anytime soon. Especially since at-home workouts are becoming more popular.
According to David Hung, CEO of Fyt Personal Training, "One of the biggest trends we're seeing is the increasing popularity of in-home fitness – from spinning to personal training, consumers much prefer the convenience and privacy of working out at home over the hassle of schlepping to a crowded and germy gym."
And fitness-related tech makes exercising at home a whole lot more convenient.
As PBS reports, one of the major themes of the recent Consumer Electronics Show in Las Vegas this week was health tech.
It should come as no surprise that FitBit was one of the big players at the event.
"What is happening is, people are taking more responsibility for their health and fitness. They're realizing that health and fitness isn't just popping a pill. It's actually what they do that can really add up to a healthy life," said Chief Business Officer of FitBit, Woody Scal.
But with an estimated 500 million people worldwide who now feel the need to continuously log their steps, breaths, heart rate, blood pressure, sleep patterns, and even food intake, FitBit was far from the only company showcasing health-related products.
Nearly half of all technologies presented at this year's CES were in some way related to this market.
One company that has taken a major step forward beyond just tracking the wearer's health is the Denver-based start-up FemtoScale.
FemtoScale is currently developing a portable sensor designed to actually provide readings of the surrounding air quality by weighing airborne particles much too small to see with the naked eye.
Their goal is to not only use this data to help people get and stay healthier but also to prevent people from becoming ill or unhealthy in the first place.