Why You Should Consider Adding a Year-Round Sunroom to Your Denver Home
3 min read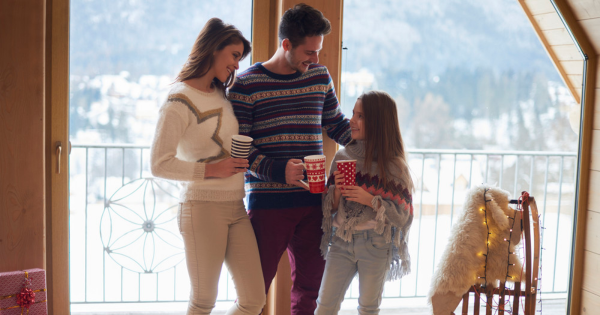 Do you wish you had a special place in your home to enjoy Denver mornings? Just looking out the window isn't enough. Imagine having a gorgeous view through floor-to-ceiling windows in a warm and cozy room while you sip an enjoyable, hot beverage.
Did you just mentally arrange furniture and choose soft music to play in the background, too? You can have such peace and tranquility in your home by having a year-round sunroom built. It's also one of the best investments you could make in your home. Here are a few reasons why you should consider adding a year-round sunroom to your home.
You'll Love the High ROI
Increase the value of your home by 8-12% by extending the outdoor living space. You will enjoy the higher ROI that comes with boosting the square footage of your home with a sunroom. Add heat and air to make it a comfortable room for every season.
You'll Enjoy Scenic Views Year-Round
Bring the great outdoors inside your home. Having a year-round sunroom gives you and your family the ability to enjoy the backyard and scenic views in a controlled environment. They are an ideal home addition that gives you the opportunity to enjoy views without falling prey to bad weather.
Have a year-round sunroom built keeping natural views, garden areas, and landscaping in mind. What lives on the other side of the glass is just as much a part of a sunroom as the interior space. Integrating landscaping features in sunroom plans will give you a more relaxing and beautiful addition to your home as well.
You Can Make It an Eco-Friendly Addition
You can easily make your new year-round sunroom an eco-friendly addition by choosing a metal roof. Metal roofs are known to be eco-friendly. They are one of the most sustainable types of roofing available that last significantly longer than asphalt shingles. A metal roof is naturally 100% recyclable, too. Boost the eco-friendly features of your sunroom with a light-colored metal roof, energy-efficient light bulbs and surrounding glass, plenty of natural lighting, and proper insulation.
You Can Create a Family Space
A sunroom that can be used all year is an excellent extension to your home. You have access to sunlight throughout the year, especially when days grow longer. When the weather is snowy and the temperatures are frigid outside, the entire family can stay warm while still enjoying the gorgeous view.
Use the space for family game nights. Set up a table with art supplies for little ones so they can enjoy the sun while staying indoors. You could also use the space as a cozy retreat to relax and read. There are endless possibilities when it comes to enjoying a year-round sunroom with your family.
You'll Ensure Your Home Is Safe and Healthy
Did you know that termites damage nearly 600,000 homes in the United States yearly? When you add your sunroom, keep such statistics in mind. Hire a contractor that will ensure your new space is clean, safe, and healthy.
Contact quality sunroom suppliers to find out how to plan the perfect sunroom addition for your home. They will discuss all of your options, including making the new space comfortable year-round. With a year-round sunroom, you and your family can enjoy the space for different reasons every season.