When it Comes to Real Estate, All Signs Point to Denver
2 min read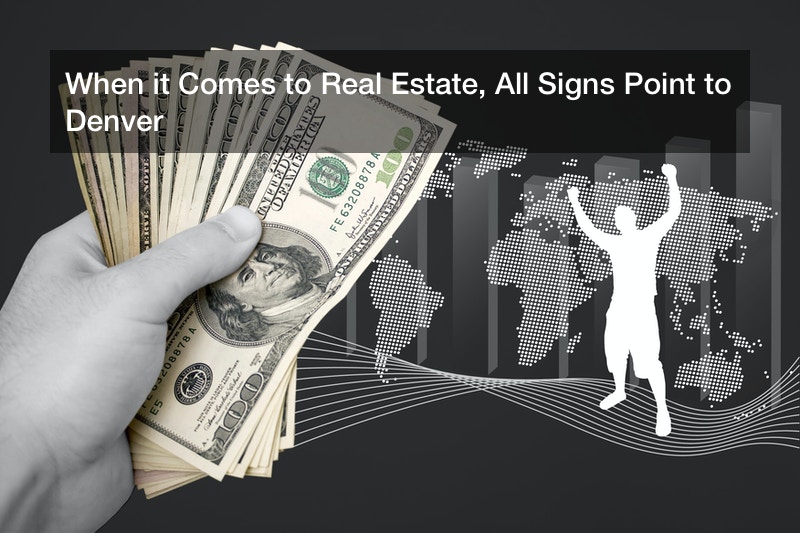 A new WalletHub survey dubs Denver as one of the best places in the world to be a real estate agent. Meanwhile, two Colorado cities came close behind, with Aurora at No. 5 and Colorado Springs at No. 9.
According to the personal finance website, the survey compared the 150 largest U.S. metro areas in order "to determine which among them is most conducive to a healthy career as a real-estate agent." They based the rankings off of 13 key metrics, including sales per agent, annual median wage of real estate agents, and the housing market index.
Then, based on those metrics, WalletHub gave Denver a score of 57.70, coming in 2.32 points ahead of No. 2 contender Irvine, CA.
In two different yet broad categories, Denver comes in at No. 3 for "job opportunity and competition" and No. 6 for "real estate market heat."
And considering the recent real estate hype Denver has experienced, these accolades come as no surprise.
Last November, Mortgage Professional America Magazine reported that Denver topped the list of the 20 hottest U.S. housing markets, according to Realtor.com's most recent housing report of the time. The list was determined by deeming list views as an indicator of demands and medians days on the market as an indicator of supply.
Indeed, across the country, cities like Denver are seeing a revitalization in local real estate markets. With an improved economy and higher rates of employment, people are better able to apply for and qualify for home mortgage loans such as FHA 203K loans, offered by the Federal Housing Administration; these loans offer down payments as low as 3.5%.
Additionally, Denver's effective real estate tax rate is on the lower end, at 0.62%, making it affordable rate. This makes Denver the city with the eighth most affordable real estate tax rates in the city.