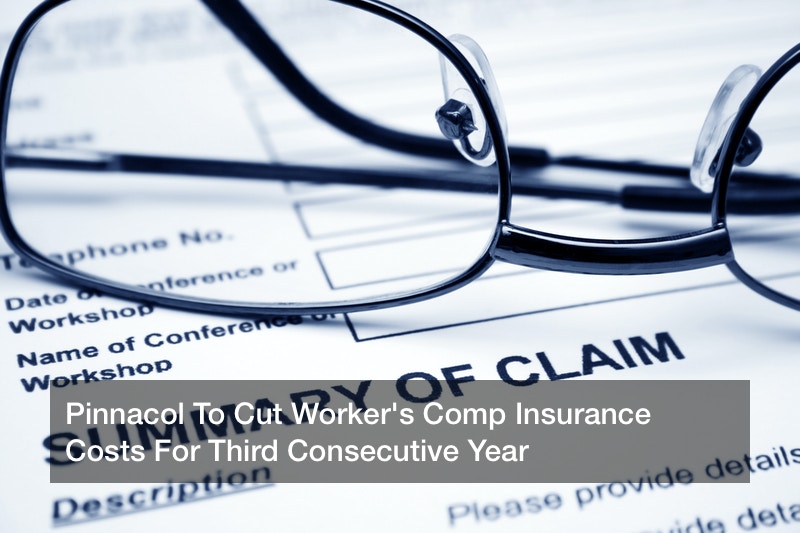 Workers' compensation insurance covers more than 140 million U.S. workers, or over 94% of employees. Colorado's largest workers' compensation insurer, Pinnacol Assurance, has announced their plan to cut premiums for the third consecutive year.
Sources say average Pinnacol Assurance premiums will be lowered by 7.4%, which is a greater decrease than its previous two years' combined.
However, the Colorado Division of Insurance authorized Pinnacol Assurance to cut premiums back by as much as 12.7% next year, which is based on two years of claims. But Pinnacol decided to reduce unsteadiness in year-to-year rate changes by choosing a 10-year period of claims.
"Our customers tell us they value predictability in their workers' compensation costs," said Phil
Kalin, Pinnacol's president and CEO, in a statement. "Taking a long-term view minimizes rate swings."
In 2015, 4,836 workers were killed on the job. That equals 13 deaths every day. These premium reductions mean enhanced financial and medical security for Colorado employers and employees alike.
Pinnacol Assurance has also noted that policyholders will receive a general dividend of $50 million in 2018. This marks the third year in which both claims and costs came in below their projected amounts. Pinnacol has returned a total of $556 million to its customers since 2005, and these dividends represent a sharing in all generated surpluses.
Pinnacol has cited a number of factors for the reduction in its workers' compensation insurance prices. First, the company is performing better financially. There are also many favorable claim trends that involve injured workers, and finally, Colorado's strong economy also contributed to the cost cutbacks and dividend, which totals another 8% cost reduction.
Pinnacol currently has more than 57,000 policyholders. This decrease will become effective starting January 1st of next year and marks the third year in a row that the company has dropped its rates. The dividend is anticipated to be issued by April of next year.
Ultimately, Kalin feels as though digital technologies could also have their place in the future of insurance policies. It recently launched Cake, a digital platform designed to make it simple for small business owners to choose coverage.
"The world as we know it is changing at lightning speed. And our belief is you won't even recognize insurance five years from now," Kalin said. "The game of insurance is going to be turned on its head through digital innovations."