New Luxury Apartment Complex Opens in Denver
2 min read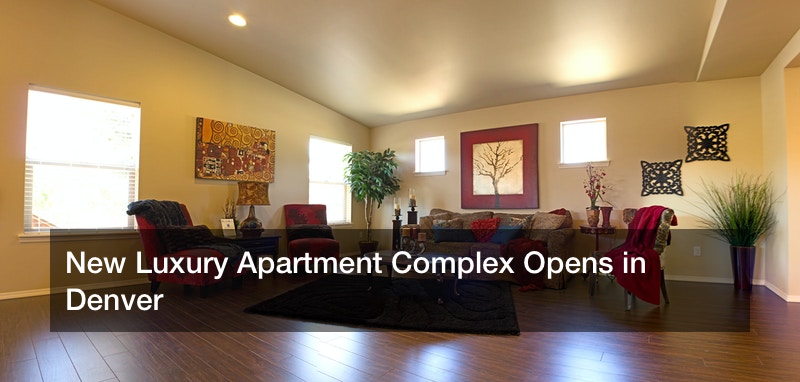 For the first time since 2010, the Denver-based development firm Simpson Housing has opened a new, 100+ apartment mid-rise building in its home city.MultifamilyBiz.com reports that the chic 114-apartment complex is located in the highly desirable Lower Highlands neighborhood and already has tenants moving in. Secured underground parking, a 24-hour gym facility, and a private entrance lobby are some of its many luxurious features.

"It is thrilling to bring another Simpson developed, owned and managed community to the Denver market," Senior Vice President of Simpson Housing, Sharon Ingram, said. "We are very strategic in our development process and focus on delivering the right product to the right market at the right time. The Lower Highlands is a vital part of the downtown corridor. We were attracted to its unique restaurants and bars and incredible walkability to Denver's business district and sporting and entertainment venues."

Just five minutes away from Denver's famous Highland Bridge, the apartment buildings also feature a communal roof-top patio with a breathtaking view of Denver, including clear views of the Coors Field, Union Station, Pepsi Center, Denver Aquarium, Elitch Gardens, and the Sports Authority Field at Mile High. The patio features several sitting areas where residents can enjoy a meal from the outdoor kitchen and grill.

"Studio LoHi is located in the heart of the City's best and most unique restaurants, nightlife and boutiques," said Simpson Housing Community Manager Stacy Kepler. "We are proud to be a part of the vibrant Lower Highlands community and look forward to contributing to the excitement of the area."

The apartments are impressively furnished. Some of the standard features include large glass windows, hardwood floors, quartz countertops, tile backsplashes, energy-saving steel appliances, washers and dryers, large storage spaces, ceiling fans, open-air bedrooms, and nine-foot ceilings. Certain apartments come with balconies, cement accents, and built-in desks as well. High speed Internet is included, of course.

It is little wonder that the apartment features tile backsplashes, considering that tile sales accounted for an eighth of all American floor covering sales in 2012, the total being $18.76 billion.