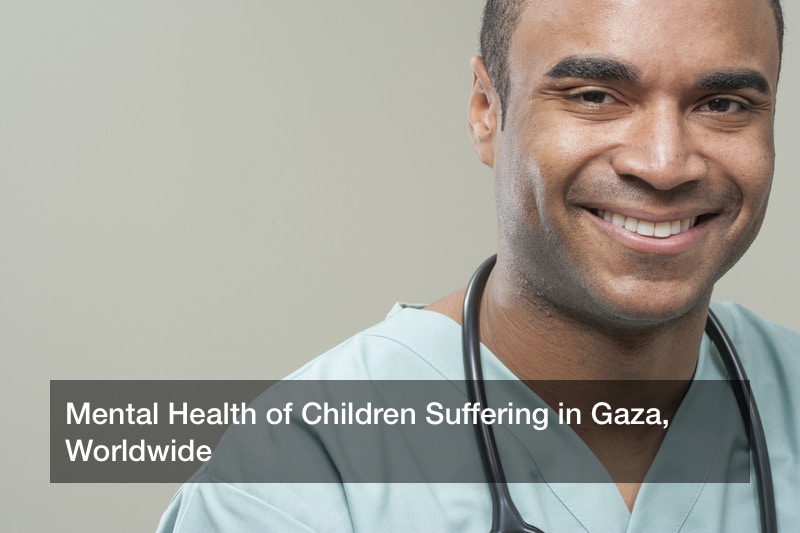 The Gaza Strip in Israel, commonly referred to as Gaza, is currently witnessing serious, adverse mental health conditions. Because of blockades, tension, and three offensives in 2008, 2012, and 2014, the children of Gaza are currently experiencing mental health disorders and other issues.

According to Save the Children, a charity and research organization, nearly 95% of the children in Gaza exhibit symptoms of mental health issues, including depression, aggression, and reclusive behavior.

It's thought that the decline in mental health is because of the offensives they have seen against Israel; the diminishing health mimics the declining quality of life. Unemployment has reached 60% while poverty is on the rise — nearly half of the people in Gaza are currently living at poverty levels.

Members of Save the Children believe that the blockade is the root of the mental health crisis; the blockade is reducing necessary resources from entering the Strip, putting children at risk. It is reported that nearly 70% of the children in Gaza struggle to sleep.

Mental health issues have lifelong consequences, including an increased risk of health problems later in life. Over 5 million citizens in the United States suffer from Alzheimer's and memory care facilities ease this burden. In places like Gaza, there is little to no access to this type of care.

Gaza is not the only area being affected by strife and conflict. In fact, more than 50% of children — an estimated 1.2 billion — across the globe face the risk of conflict, hunger, poverty, and gender discrimination; all of these factors play a significant role in the mental health of these children.

According to Save the Children, conditions that affect the well-being of a child — including their mental health — have only gotten worse over the last year. They estimate that over 23 young girls are married before the age of 18 every minute while 168 million youth worked under child labor conditions last year.

Though there were some nations that showed improvement in the quality of life, Helle Thorning-Schmidt, the CEO of Save the Children, notes that more needs to be done. She claims, "Governments can and must do more to give every child the best possible start in life."

For the children of Gaza, this has yet to be seen. As mental health worsens in that area, children rely on family members as they grow up in a tense environment.