Last-Minute Labor Day Plans? Plan Your Best Road Trip Yet
3 min read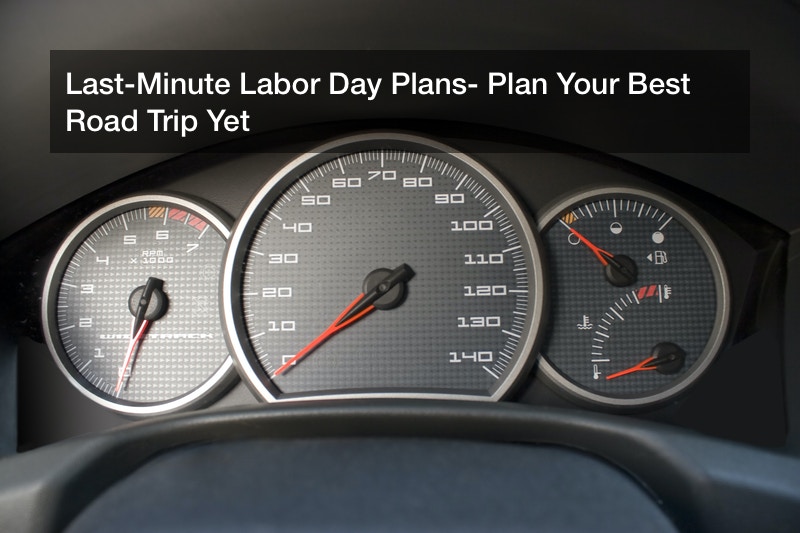 Labor Day is coming up this weekend, and it's one of the last long weekends families will have before the school year kicks into full gear. The three-day weekend is perfect for one last family vacation before fall; however, not all parents are great about remembering when this weekend falls every year. If this sounds all too familiar, consider taking a road trip this Labor Day weekend with these secrets to a great last-minute mini-vacation.
Check On Your Car First
Approximately 77% of vehicles on the road are in need of maintenance and repairs, meaning it's likely your car could use a tune-up too. Before you hit the road last-minute, make sure your car is in a stable enough condition to do so. When you're planning a road trip farther in advance, you might have a bit more time to make necessary repairs – however, if you work quickly enough, you'll be able to take your car to the dealership before it's time to go. Dealerships across the United States wrote over 316 million repair orders in 2017; if you live near the dealership where you first bought your car, you might be able to find time to bring it in for a quick tune-up. Just make sure your car isn't going to have issues or break down once you get outside of town; that wouldn't exactly make for the best trip (even if it would be memorable).
Go Somewhere New
If you're already being a bit adventurous with a last-minute trip, why not take it one step further and pick a unique destination you have yet to explore? There are plenty of under-the-radar road trip destinations that you'll be able to visit without having to face tons of crowds. For example, look for natural landmarks or national parks that might be closing soon; you never know what local wonders you'll find. Cumberland Caverns is the second longest cave in Tennessee, and that could make for an excellent trip destination with fewer crowds. Don't write off a destination simply because you haven't heard of it yet – those can make the most interesting adventures sometimes.
Pick A Route There
The United States has 2.2 million miles of paved roads, meaning there's an unimaginable number of ways to get from your home to your destination of choice. Don't make the destination the only enjoyable part of your trip; plan for some stops along the way when you're mapping out your last-minute travel. This will help break up the amount of time you're spending traveling, especially if you're doing so with young children who might get antsy while sitting in the backseat. The more enjoyment and adventures you can get out of a single road trip, the better.
Pack And Plan For Anything And Everything
Lastly, it can be hard to know exactly what you'll encounter when you set out on a road trip, especially if most of the travel was planned out last-minute. Try to pack for as many different scenarios as possible, just in case a change of plans comes up. You never know if you'll pass an exciting amusement park or fun state fair while you're on the road, and you want to have everything you'll need at your disposal just in case. Just make sure you leave enough room in the car for you and your family.
Labor Day is almost here, so now is the time to tackle your last minute travel planning. What destinations are you looking forward to seeing this coming weekend, and where have you gone in the past that you'd recommend to others for a long weekend trip?