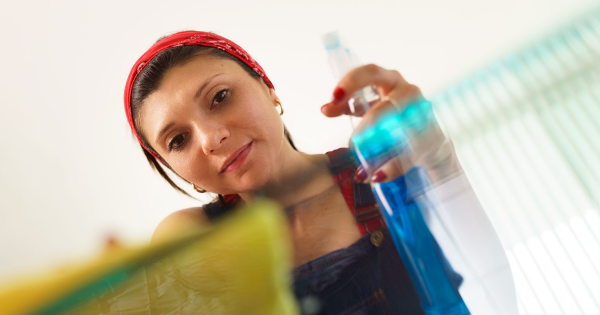 If you have a cleaning business in Denver, you want it to grow so you can make more money while performing tasks you're passionate about. Have a look at five effective ways you can obtain more commercial clients for your Denver cleaning business below.
Use Social Media to Represent Your Brand
A large section of the population in Denver and across the globe is on social media, which is why it's important to use the proper platforms. With over 1.7 million people currently employed in the cleaning industry, which is expected to spur a 6% year-on-year growth with new jobs due to an increase in demand, you can expect growth if you take the right measures. If you can't spare the time to do it yourself, hire someone to open pages on social media for your brand and populate them as well as respond to people who show interest. You will start to see an impressive improvement in a short time.
Remind Employers of Risks They're Taking Without a Clean Building
While people generally know that it's good to have a clean business environment, many of them don't understand the risks of not keeping their buildings clean. Remind them of the issues they could face if they don't regularly clean their buildings, and you may just get a few new customers who will appreciate you sharing helpful information with them. On your website and social media pages, you can share that, on average, more than 40,000 occupational injuries and illnesses are reported each year to the Kansas Division of Workers' Compensation. When business owners in Denver have access to such information, they will be more likely to prioritize keeping their business places clean so they can avoid unhappy employees as well as lawsuits.
Start a Referral Program
Everyone enjoys making a bargain, and a referral program can help create the opportunity for this. You can offer a complimentary cleaning service for every number of referrals you get from a business. Set up a website that provides the opportunity to easily share your information and leave your business cards and other promotional material in places where they can be handed out by willing parties. This will see you get more business for your place, and soon enough, you will have to expand your operations.
Connect With Professionals That Can Recommend Your Services
In the cleaning industry, you don't have to be a lone ranger to ensure your growth and success. You can team up with professionals who can recommend your services to businesses around Denver. These include suppliers of cleaning materials, manufacturers of cleaning equipment, and even event organizers and interior decorators who may interact with more businesses on a daily basis than you do. The fact that 78% of people who recently bought a home found their real estate agent to be a helpful source of information for them can inspire you to team up with real estate companies as well.
Obtain Positive Reviews
The final tip to help you expand your cleaning business is to obtain as many positive reviews as you can. This will be beneficial to you because many people look online to see if the business they intend to patronize has good reviews. Set up your business so people you clean for will be happy to leave you reviews online if you request them to do so. It will be the easiest marketing tactic you ever got. You can offer to subsidize your prices in exchange for a review and you will soon have enough of them to your business's name.
Running a successful cleaning business in Denver takes time and patience. With the five tips above, you can expand your market and have a large commercial customer base to cater to in record time.