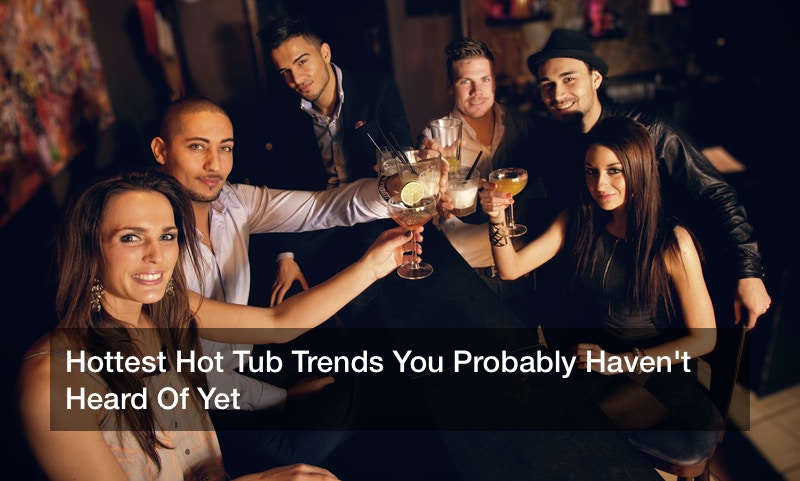 If you're a big fan of hot tubs, you're going to love this.

Typically, hot tubs are used for relaxation, medical, or entertainment purposes. In fact, 83.9% of hot tub owners say they bought their hot tub with the primary purpose of relieving stress. However, would you believe that a hot tub can also be used as a form of fun transportation?

According to The Drive, for the entire duration of April (while reservations last), you can rent a hot tub boat in either Seattle, Washington or San Diego, California. A study from Pool and Spa Marketing revealed there are over 7.3 million hot tubs in the United States; some of which are clearly being used as a vehicle.

The hot tub boats from the company Turo in Seattle can fit six people in the water and the hot tub boats from the company Turo in San Diego can accommodate 10 people. Hub tub fans all over the United States are a big fan of their new ability to take their love past their backyard.

Turo CEO Andrea Haddad spoke with The Drive about taking the hot tubs from land to sea.

"We've seen the future of transportation marketplaces, and it isn't autonomous, nor is it blockchain-based. It's Jacuzzi. To achieve this new mission, we plan to hire a team of hydrotherapy specialists, and we're bringing aboard our very first Chief Hot Tub Boat Skipper to fire up the jets on hot tub boat acquisition," Haddad said.

The boats are just one of the hottest hot tub-related trends on the market currently. In southern Finland, another tub-related trend is the world's first frozen hot tub. Yes, you read that right. Frozen hot tub.

According to Nerdist, Lauri Vuohensilta and Anni Vuohensilta decided to successfully build the world's first frozen hot tub and post their creation on their YouTube channel. After a few failed attempts, many of which were hilarious, their tub was created using no plastic or steel in the end. Even though this is an extremely incredible achievement, the tub was only big enough to fit Anni inside. She was able to sit in the tub for five minutes, but when Lauri tried to hop in, he noticed the tub starting to develop small leaks and expose the water.

While hot tubs are generally used for relaxation purposes, there are clearly many other trends and purposes out there. Welcome to 2018, where a hot tub can drive and be made out of ice!