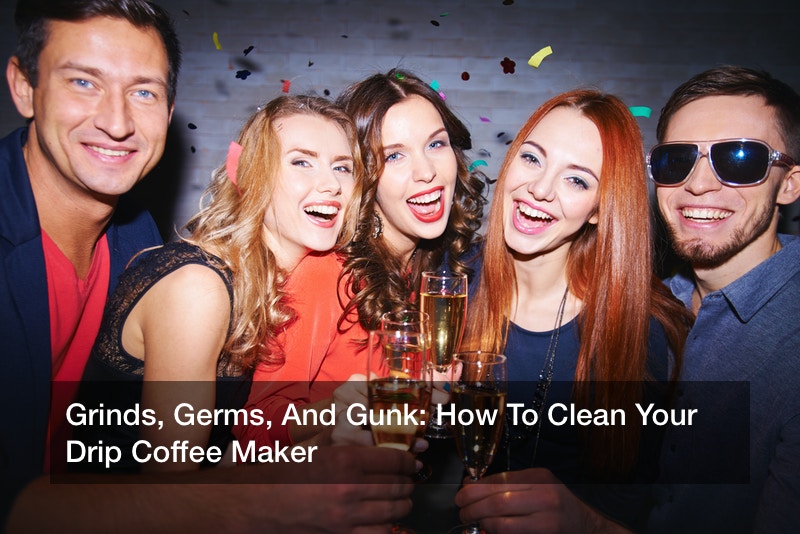 The drip coffee maker in your home is a comforting friend that sits on your countertop, ready to caffeinate you at a moment's notice, preparing you for the long day. In the United States, 54% of people over the age of 18 drink coffee every day. Although you may use your drip coffee maker daily, you may not think about how often it needs to be cleaned.
The Cleanliness Of Coffee Makers
NSF International conducted a study in 2011 that found that half of the drip coffee makers they tested were growing mold and yeast in their reservoirs. On average, they had higher germ counts than bathroom door handles and toilet seats. The moist environments of coffee makers single them out as ideal homes for all kinds of dangerous bacteria to grow.
Cleaning Your Coffee Maker
To keep everyone in your household healthy, cleaning your coffee maker needs to go on your list of regular chores. In work environments, a clean coffee maker can also make a difference. Approximately 46% of workers in the United States say that they stay productive at work because of coffee. With so many employees relying on coffee, make sure to bring these important cleaning steps to the office manager's attention.
Reusable Filter: If your drip coffee maker has a reusable filter, remove it and soak in distilled water and mild dish soap for 20 minutes. Rinse under water and allow it to dry completely.
Water Tank and Coffee Pot: Mix one cup of vinegar with one cup of distilled water. To clean the funk at the bottom of the water tank, pour the solution in and let it sit for roughly 20 minutes. Then, turn on the machine and brew the solution through it. Swirl the vinegar and hot water solution around the coffee pot, then pour it out. Brew two cups of distilled water through the machine to rid it of vinegar residue. Swirl the hot water around in the coffee pot, empty it, and repeat again with just water.
Machine's Exterior: Using a scrub brush or sponge, clean the exterior of the machine with baking soda and distilled water. To remove coffee stains, use dish soap. Wipe the exterior down with a cloth and water to remove any residue of the baking soda or soap. Remove the lid from the coffee pot and leave the lid off of the water tank so that everything can dry completely.
This cleaning process should be followed about once a month for proper sanitation. While some may recommend that simply running heated water through the machine will clean out bacteria, the water will not be hot enough to kill most germs. It would need to reach the boiling point and then continue boiling for a full minute to kill harmful bacteria. Keep all coffee lovers happy by not taking shortcuts in cleaning the coffee maker.