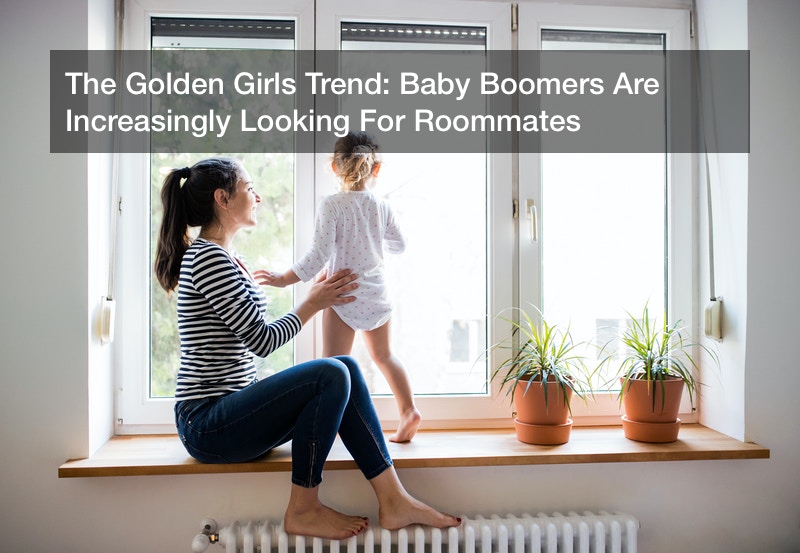 Baby boomers are seeking roommates faster than any other age group, new data shows. According to a new report by SpareRoom analyzing data from Harvard University's Joint Center for Housing Studies, the number of baby boomers living with roommates has grown by 27% in the last year. That's 2.6 million Americans over the age of 50 living with non-relatives.
"People think of apartment sharing as a young person's game, but that's no longer the case," said SpareRoom General Manager Tom MacThomas. "The over-50s might not be the biggest group of roommates, but they're definitely the fastest growing."
The first baby boomers turned 65 in 2011, beginning a relative growth rate in the senior population that will continue until 2030. Unfortunately, baby boomers are beginning to retire when living costs across the U.S. are on the rise.
A low supply of affordable housing paired with inflation means many older Americans are seeking roommates. Just one roommate can save those aged 50 and older more than $25,000 a year.
MacThomas says the financial benefits of having a roommate is one of the top reasons older Americans are choosing not to live alone. But roommates also provide necessary socialization when many baby boomers are facing life changes such as divorce.
"Rents have risen far more over the past decade than salaries," said MacThomas. "That means some people are lifelong renters, while another group is coming back to sharing, or even sharing for the first time, in their 50s. It's a trend we see continuing well into the next decade, if not further ahead."
The real estate market's surge in housing prices have caused many Americans to choose renting over buying a home. Although high housing prices could be due to renovations or the use of slab foundations, which most homes in Texas have been built within the last 50 years, most skyrocketing prices are due to low supply and high demand.
In fact, many real estate experts say that many houses in the U.S. right now are priced higher than what they're really worth. As a result, many Americans (especially millennials) are unable to afford even making a down payment.
The nation's high housing prices, rising rents, and low housing supply have also kept many baby boomers from selling their homes. Boomers are also healthier and are working longer than previous generations, which means they're not ready to start looking into retirement developments.
"Several years ago there was an expectation that as baby boomers move into retirement, there would be a surge of homes hitting the market," said Aaron Terrazas, the senior economist at Zillow. "That really hasn't materialized."
Roommates are a possible solution both to baby boomers' concern over high housing prices and younger generations' concern over low housing supply. Roommates also a solution to baby boomers' increasing demand for greener living.
The average U.S. home uses 7,200 kilowatt-hours of electricity every year. With pushes for energy efficiency, including the use of LED lighting and solar energy, that number may be expected to decrease over the next few years especially with more Americans co-housing.
Up to 41% of millennials say they can live alone, but choose to live with roommates compared to 55% of baby boomers who choose to live with roommates.
"These 18 months have been such a gift," said Sharon Kha, who shares a three-bedroom house with roommates at the age of 74. "I expected my last years to be [filled with] struggle and loneliness, and it's really tuned out to be one of the happiest times in my life."