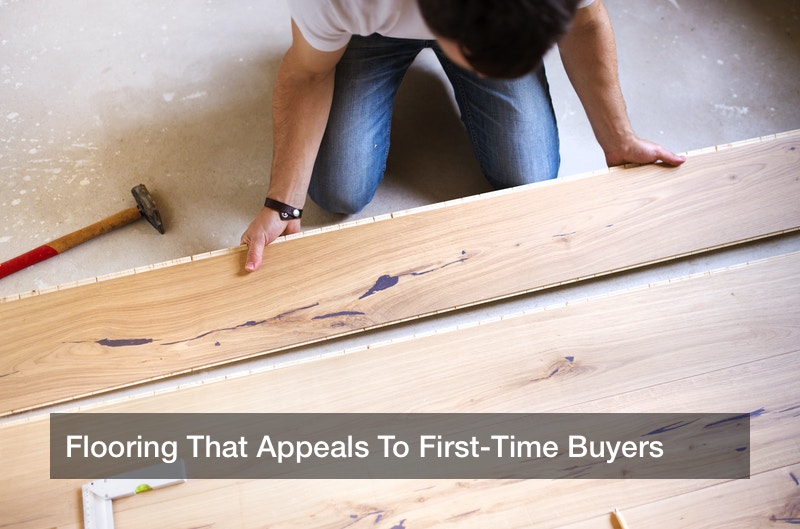 Millennials are set to be the biggest home-buying demographic very soon, and their expectations and wants are pretty unique. Many of them are first-time homebuyers due to the convenience of renting nowadays and the recent housing bubble and crisis. In fact, the National Association of Realtors tells us that at least 34% of home buyers right now are first-time buyers.
So what do these particular first-time Millennial home-buyers want? One huge factor that real estate agents and designers are pointing out in their Millennial clients is the want for low-maintenance homes. First-time buyers want low-maintenance to cut down on immediate costs, but Millennials also tend to want to spend less time on home maintenance than previous generations.
In particular, you'll want to consider your flooring when selling your home in a millennial-dominated buyer market. Flooring is typically a big, expensive project. Unlike outdated paint or kitchen designs, a floor that is old and falling apart is difficult to ignore — it's literally underfoot.
Should you change up one or two sections of flooring to make it more appealing to new buyers? Hardwood is still popular, of course. But other low-maintenance options are getting better and more inexpensive all the time.
"There is a major preference and trend towards hardwood in almost all areas of the home.  Hardwood has been spreading to kitchens (and if fact is the #1 flooring choice for kitchens), entryways as well as bedrooms.  It make your space look more stylish, higher end and feel warmer.  For those unable to do hardwood floors, they'll do the next best thing – tile, laminate or vinyl that looks like hardwood." — According to Debbie Gartner aka The Flooring Girl
And according to Repair Daily, "interior designers believe that flooring is a crucial starting point for any home design."
Here are a few to consider:
Porcelain Planks/Tile
Porcelain planks are now being made in all kinds of cool styles. Some are being made to look just like hardwood, complete with grain and rich, warm colors. They are very easy to care for and look great in a kitchen, bathroom, or sunroom. They can be cold to the touch, but an area rug or two can make a big difference. Funny enough, many Millennials are moving towards a preference for hardwood in the kitchen. As a compromise, consider the cool faux-wood porcelain plank option.
"For those who like the look of hardwood flooring, large-format porcelain tiles are gaining in popularity. They closely mimic the look of wood planks but are much more resistant to water, making them a great choice for kitchens and baths. We often install electric radiant heat systems under tile floors in bathrooms for a cozy feeling on your feet." -Leslie Eiler (Design Manager, CRD Design Build)
Brick or Stone
Brick and stone flooring options are super popular for anywhere in the home. Although a little cold, they can be nice to look at and need relatively little maintenance besides a refresher on sealant every once in a while. The floor protection industry has grown immensely the past couple decades because of these flooring types that need a coating to provide improved comfort, water resistance, durability, and ease of cleaning. Keep in mind some people won't want to worry about re-coating their floor. If you think the rest of the room is low maintenance enough to compensate for a little sealant, go for stone or brick.
Bamboo
Bamboo has been popular lately as an eco-friendly, more water-resistant, and cheaper alternative to hardwood. It's also warmer and more natural-looking than tile. Overall bamboo is pretty tough as flooring, with strand-woven bamboo and light-toned cuts being the most durable. It's a bit scratch-prone, but scratches on bamboo can be easily filled in. Overall, a nice choice for a seller looking to upgrade a section of flooring in an appealing and inexpensive fashion.
Of course, flooring is only one section of your home that potential buyers will be evaluating. But that's how good design happens, from the ground up.