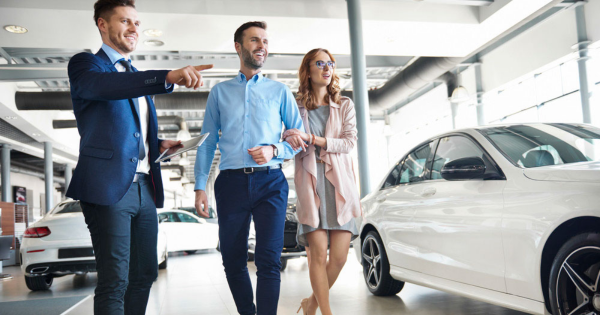 When you are considering purchasing a new car, you want to make sure that it is the perfect vehicle for your lifestyle. It does require some planning and research to find the specific vehicle to meet your needs. These are some tips to help you find the best vehicle to meet your driving needs in Denver.
Make Sure You Love the Interior Design
When looking for a new car in Denver, one of the first things you want to look at is the interior design of the vehicle. In JD Power and Associates' 2011 survey about interior quality and satisfaction, nearly 67% of customer complaints are related to the vehicle interior. The complaints are more often about the design and not defects or malfunctions.
The interior design involves the placement and looks of the features in the vehicle. It is essential that they are not only attractive but also functional. The interior styling includes the fabric for covering seats to the location of gauges on the dashboard. Safety is also a factor when it comes to interior design. An example is when the carpet is low pile so gas and brake pedals do not get caught. Another example is that you would not want cheap vinyl seats in your luxury car.
Consider Its Durability
When looking for a car in Denver, you want a vehicle that is going to provide strength and durability as well as last for a long time. Oftentimes, a new car model of a vehicle is not considered durable. They sometimes have defects and require repairs. Once they have been tested as part of the mainstream, drivers begin to trust the newest car model much more quickly. This includes the use of battery life, lightweight materials, and performance requirements.
Look for Safety Features
When you are looking for a new car in Denver, safety features are critical. About 5.9% of car crash injuries and 5.1% of traffic-related fatalities are caused by hit and run drivers. Some of the features that will keep you safe during an accident include airbags, traction control, and an anti-lock braking system. Other features include electronic stability control (ESC) that gives you additional traction control. This is what helps the car stay on its path while turning so it does not skid or slide. More modern features include forward-collision warning, adaptive cruise control, and blind-spot warning. Keep these in mind as you browse your vehicle options.
Don't Settle
If you are not sure about the type of car, you should not just pick one that you find. If the vehicle you want is not obvious to you, especially after a test drive, sleep on it or think about it for a couple of days. If your car choice is still not evident to you, test drive some other cars to see if your choice becomes clear to you. It is better to take longer to make a decision than make a hasty one.
Consider a Unique Vehicle
When you are thinking about a new car in Denver, consider one that is different and unique. The only car that the legendary Doors singer Jim Morrison ever owned was a 1967 Shelby GT 500. Some people have vehicles that are considered collector's items or require extra attention. There may be features in a car that make it unique such as a mini-bar in the glove box or swivel seats.
You must find the best car that fits your needs and wants. Using the tips listed above can help you narrow down your search for the vehicle that best meets your needs.