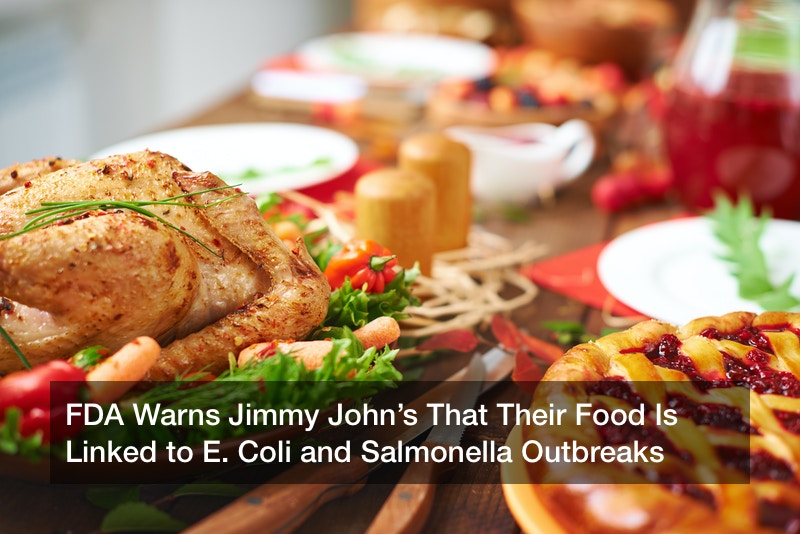 The Food and Drug Administration (FDA) recently released a warning letter to Jimmy John's claiming their food, specifically their vegetables, has been directly linked to several outbreaks of E. coli and Salmonella. According to the letter, Jimmy John's, "engaged in a pattern of receiving and offering for sale adulterated fresh produce, specifically clover sprouts and cucumbers."
Jimmy John's has been linked to E. Coli outbreaks in the past. There have confirmed outbreaks of E.coli due to Jimmy John's food in 2012, 2013, 2014, and 2019. In 2018, the company was linked to an outbreak of Salmonella. The FDA stated in their letter that Jimmy Johns has not provided them with any information or proof that they have made changes to prevent future outbreaks and keep their customers safe and healthy. They have requested that Jimmy Johns respond to their letter within 15 days with an outline for how they plan to address this problem.
The FDA also sent a warning letter to Sprouts Unlimited Wholesale Foods. They are the supplier of sprouts for Jimmy John's, one of the vegetables that caused the outbreak of E. Coli.
Jimmy Johns is not the only company that has dealt with warnings from the FDA for food infected with diseases. Recent concerns for Listeria lead to the recalls of over 20 brands of frozen treats, including Lucerne, Great Value, Kroger, Purple Cow, and many more. About 9% of all the milk produced by U.S. dairy farmers is used to produce ice cream and other frozen treats, and dairy products are more susceptible to foodborne illnesses if not handled correctly.
Foodborne illnesses like E. coli, Salmonella, and Listeria can cause serious illness for individuals. Most healthy people will recover in a week, but those with compromised immune systems, like the very young or old or those with pre-existing illnesses, can suffer more serious issues. The symptoms of foodborne illnesses are nausea, vomiting, abdominal pain, bloody stool, and fever. Luckily, around 85% of urgent care centers are open seven days a week, so if you are experiencing any of the previously mentioned symptoms, make sure to visit a center as soon as possible. Quick treatment can limit the length of your illness and protect you from any more serious symptoms.
The best ways to protect yourself from contracting foodborne illnesses are:
Always wash your hands and properly clean surfaces, especially when handling food
Don't cross-contaminate food while cooking
Cook raw food to the appropriate internal temperature
Store and refrigerate food properly
While Jimmy John's has not yet answered the FDA's warning letter, a spokesperson for Jimmy John's stated, "Food safety is our top priority. We've removed sprouts from all Jimmy John's restaurants until further notice. This removal was out of an abundance of caution and was not initiated by any known, immediate threat."